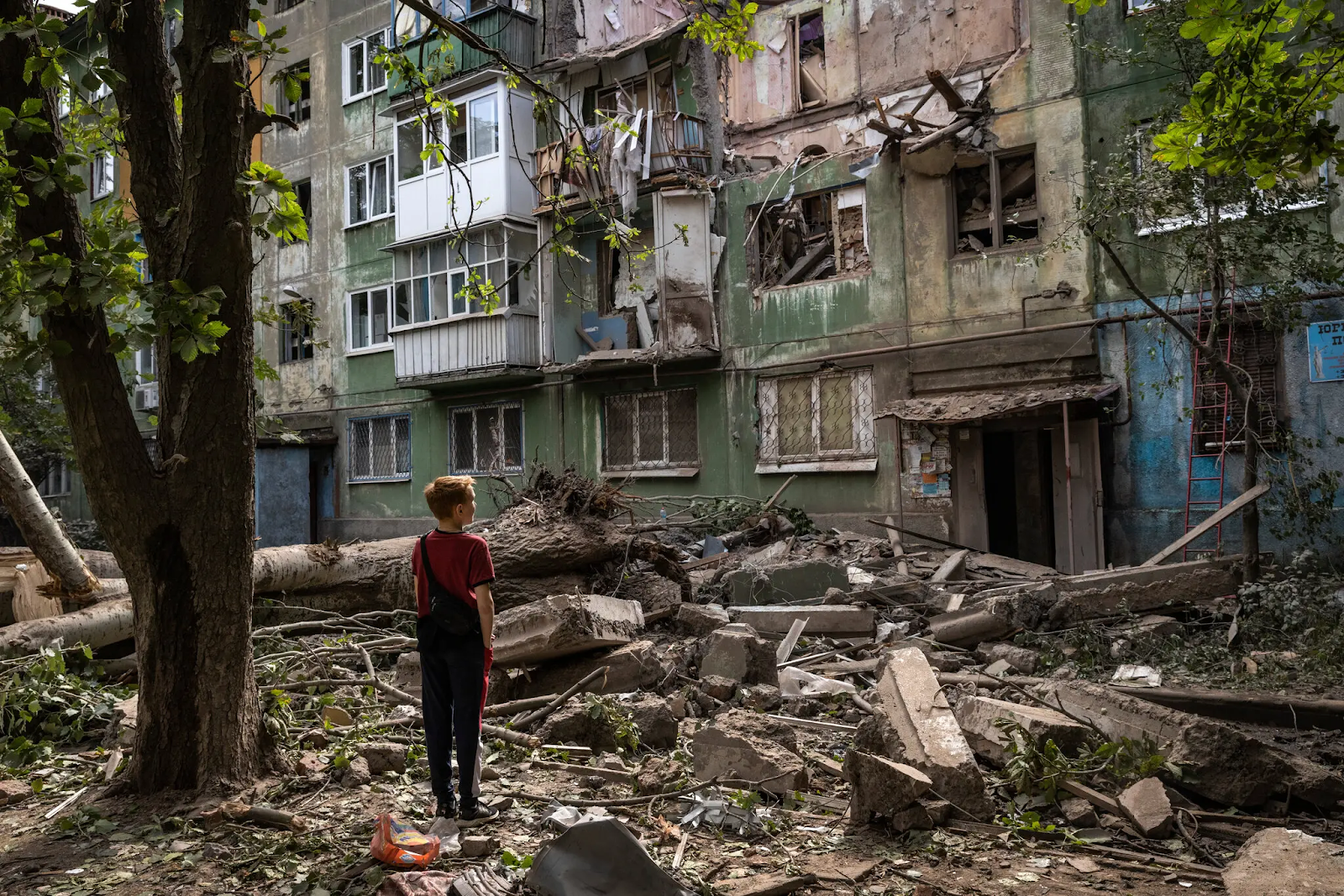 ORC WAR CRIMES: CIVILIAN TERROR HIGHLIGHTS
Above: A heavily damaged apartment building in northern Donetsk Oblast last week.  The occupiers  are destroying civilian infrastructure then abandoning all responsibility for the public welfare. Photo via New York Times
In the last day, the evil incompetant empire shelled, wounded and killed civilians in the oblasts of Mykolaiv, Dnipropetrovsk, Donetsk, Zaporizhzhya including near the Enerhodar nuclear power station, Sumy and Cherkasy.
Luhansk Governor Serhiy Haidai announced that the orcs are making no efforts to restore normal living conditions for newly-occupied territory. Towns and villages left without water and electricity have been abandoned.
The Kyiv Oblast Administration announced that over five thousand irreparable residential buildings will have to be demolished.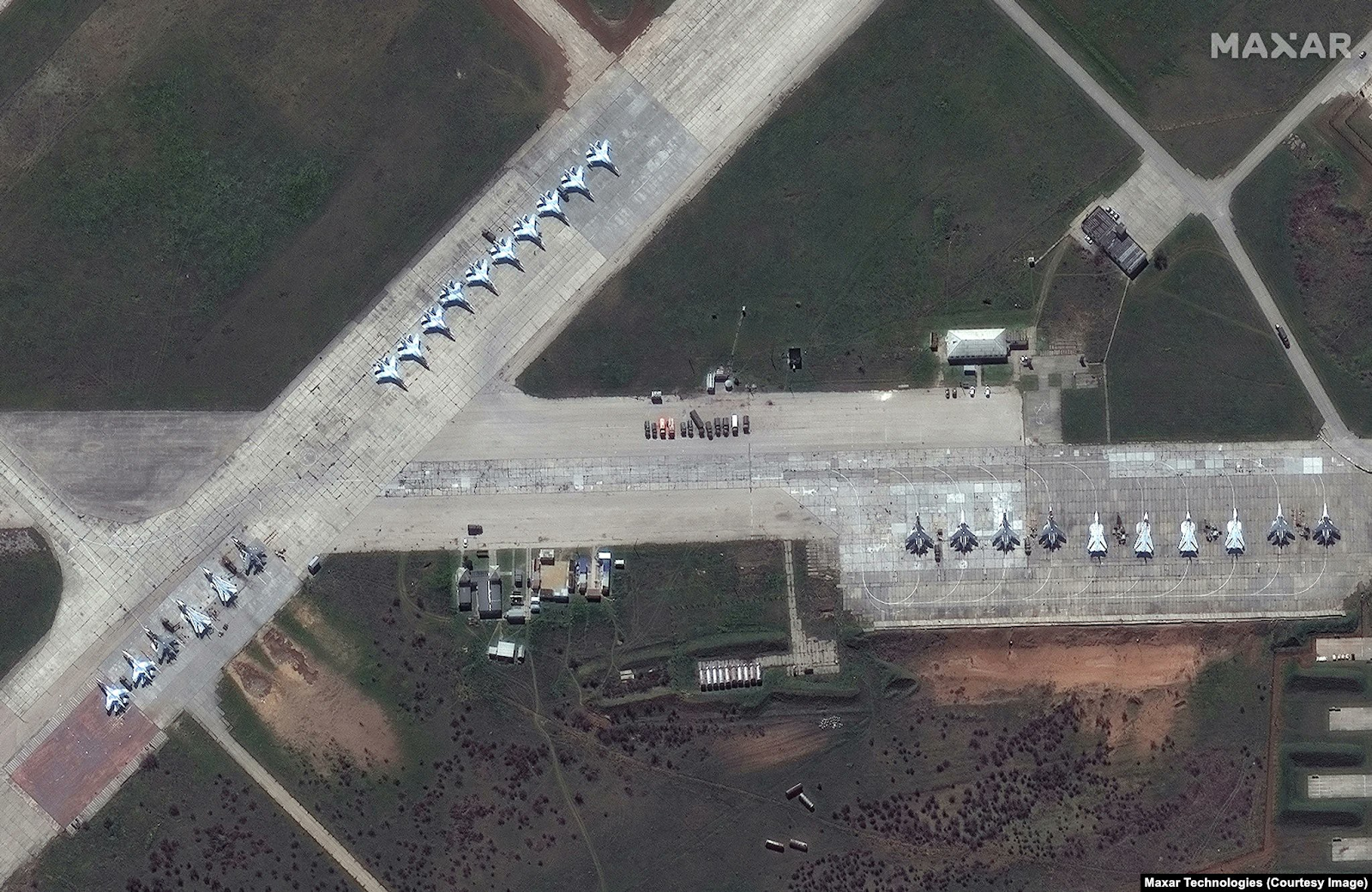 CRIMEAN STRIKES STILL A MYSTERY
Above: A satellite image of the Saki Air Base in Novofedorivka, taken in early February, a few weeks before the start of the Russian invasion of Ukraine. Photo via Outono 
There is still no official confirmation for the reason for at least twelve explosions at the Saky air force base in western Crimea yesterday.  While it appears to be similar to missile strikes, Ukraine is not known to have artillery capabilities at this distance.
According to the New York Times, an unnamed Ukrainian military source said that Ukrainian forces were behind the attack with an undisclosed amount of support from partisan saboteurs in Crimea. Officially, Ukraine has denied involvement, ironically suggesting that it was probably a violation of smoking policy.
kremlin defense ministry claimed that the explosions were the result of munitions detonations. Speculation is focusing on the possibility that the orcs stored ammo next to multi-million dollar aircraft. russo-soviet scholars  believe that russia would never admit that Ukraine had the capability to make the strikes.
In his nightly address to the nation, President Zelensky said that the Russian war against Ukraine began with the occupation of Crimea and must end with its liberation. "Russia has turned our peninsula, which has always been and will be one of the best places in Europe, into one of the most dangerous places in Europe. Russia brought large-scale repression, environmental problems, economic hopelessness and war to Crimea."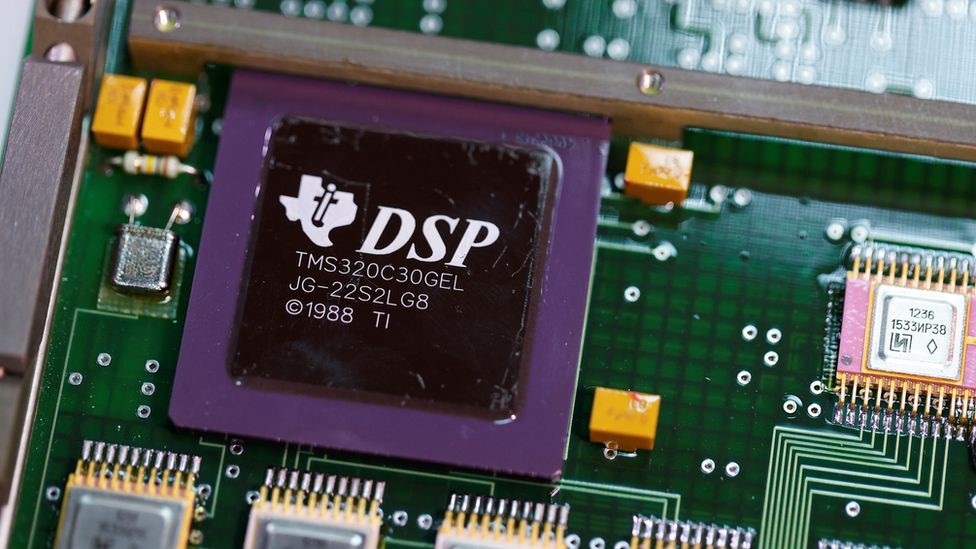 BOYCOTT RUSSIA: SANCTION LOOPHOLES HELP KREMLIN WAGE WAR
Above: Western electronics are vital to kremlin's war manufacturing.  The enemy has found loopholes through sanctions. Photo via BBC News
On August 8, the UK-based Royal United Services Institute for Defence and Security Studies (RUSI) released an analysis of how Western electronics flow through loopholes in sanction laws, allowing the kremlin to keep manufacturing modern weapons of war.  Rusi researchers spent several months in Ukraine examining russian war technology from captured military systems. They discovered about 450 different foreign-made components, most built in the USA, but also from Switzerland, the Netherlands, UK, Germany and France, among others.
"The Russian system of fighting is largely dependent on what's called reconnaissance strike: finding your targets and then hitting them with overwhelming firepower," according to Jack Watling, a senior Rusi researcher.  "And what we found is that almost every link in that chain is dependent on Western components."
Russia uses a network of russo-soviet legacy intelligence networks to obscure the final user, using intermediaries and willing conspirators.  The report's authors believe time is running out to prevent new illicit pipelines being set up that will keep Russia's military supplied with these vital components.
In order to cut off what the report calls a "silicon lifeline" and permanently degrade Russia's ability to wage modern war, the West must tighten export license controls now.