Russia tries to encircle Avdiivka again and attacks near Klishchiivka, Andriivka, and Robotyne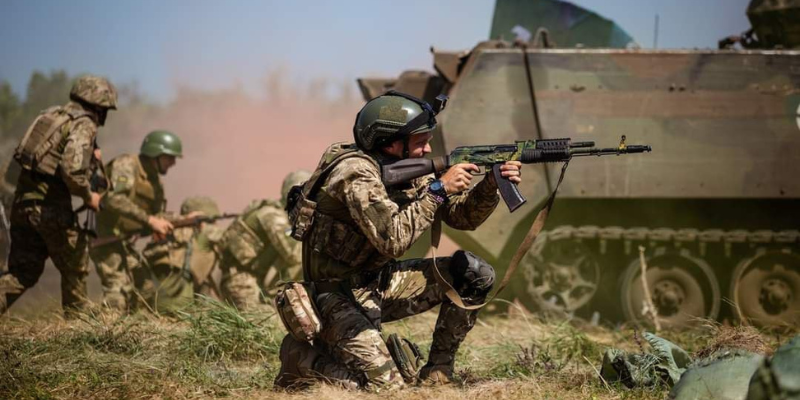 Russian occupiers have tried to regain lost ground near Klishchiivka, Andriivka, and Avdiivka (Donetsk Oblast), and Robotyne (Zaporizhzhia Oblast). They have also attacked on several fronts but failed to reach their goals, with a total of 50 clashes taking place on the front over the past day.
"A total of 50 combat clashes took place over the past day. In total, the enemy launched 7 missile strikes and 70 airstrikes, and fired 93 times from multiple-launch rocket systems on the positions of our troops and populated areas," reported General Staff of the Armed Forces of Ukraine.
On the Bakhmut front, the Russian army failed to regain its lost positions near Klishchiivka and Andriivka, where Ukrainian defenders repelled 10 attacks. The Russians also tried to storm Pivdenne (Donetsk Oblast). Meanwhile, the Ukrainian Defence Forces are carrying on their assault operations south of the city of Bakhmut (Donetsk Oblast), inflicting losses in military personnel and equipment on the Russians and consolidating their own positions. 
In the area of responsibility of the Tavria Operational Strategic Group on the Avdiivka front, the Russians are persisting in their attempts to encircle Avdiivka. However, Ukrainian fighters are holding the line, inflicting heavy losses on the Russian occupying forces. A Russian offensive near the populated areas of Stepove, Tonenke, Sieverne and Pervomaiske (Donetsk Oblast) failed, as the Ukrainian defenders repelled about 10 Russian attacks there.
SOURCE
Symbolic number of the Day
Death toll of Russian attack on Nova Poshta depot rises to 8. A 29-year-old employee of a Nova Poshta postal depot in Kharkiv Oblast injured in Russia's Oct. 21 missile strike against the facility died in the hospital on Nov. 3, Governor Oleh Syniehubov reported.
His passing brings the death toll of the attack to 8, Syniehubov said, adding that 7 more victims were undergoing medical treatment. Their condition is stable, he added. A Russian missile hit a postal depot of Ukraine's largest privately-owned postal service, Nova Poshta, in the village of Korotych in Kharkiv Oblast on Oct. 21, killing at least six postal employees at the time of the attack and injuring 17. Two days after the attack, Nova Poshta's co-founders said the company would arrange additional bomb shelters in its depots.
SOURCE
War in Pictures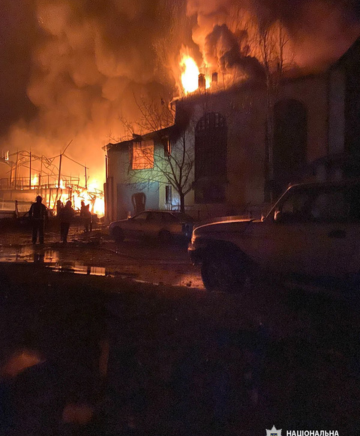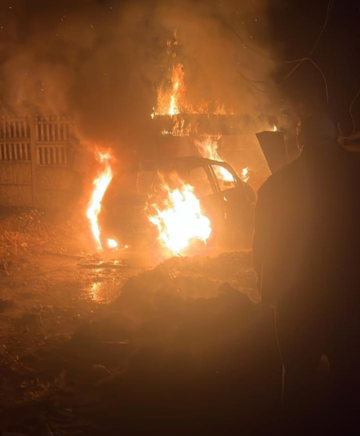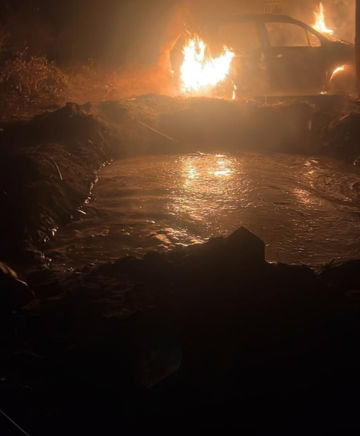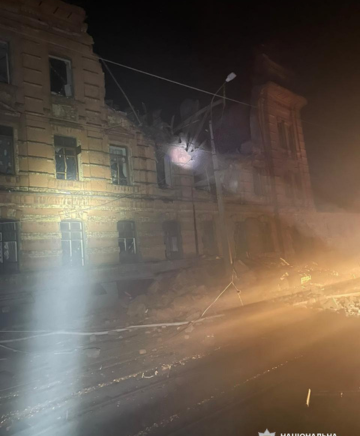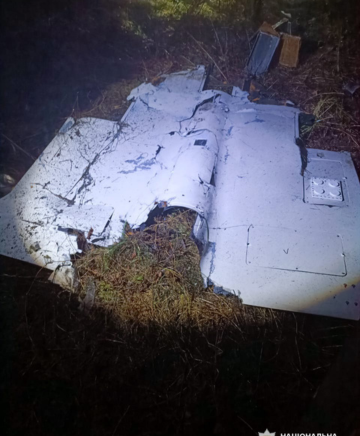 Russia launched a large-scale attack on Kharkiv and its suburbs on the night of November 2-3, and at least 10 Russian drones attacked civilian infrastructure. Early reports indicate that there were no casualties. Doctors diagnosed three local residents with an acute stress reaction. Garages and cars were on fire as a result of drone strikes. Outbuildings were damaged. Drones hit an educational institution. The second and third floors, as well as the roof of the building, were destroyed, and the building itself caught fire. In addition, a residential building, a service station, and an administrative building caught fire due to the attack. Fires were contained.
SOURCE
Video of the Day
Today is the Day of the Engineer Troops and the Day of Missile Troops and Artillery. "Our engineer service not only builds fortifications and carefully protected defense lines but also carries out demining and reconnaissance of positions.  Anyone in the Engineer troops knows what fear is, feels it, and overcomes it regularly. We are grateful to the engineers and sappers for their determination, dedication and courage in the fight against the occupier!
From the very first day of the full-scale invasion, artillery has been playing a leading role in the country's defense against the Russian aggressor. They provide cover for infantry counter-battery combat, and hit various enemy targets – from concentrations of fighters to military equipment, electronic warfare, and enemy logistics hubs. Congratulations to our artillerymen, and thank you for your bravery, prudence, and endless "steel thunderstorms" you are arranging for the Russian fascists!" the First Presidential Brigade "Bureviі" said in a statement.
SOURCE
ISW report

Russian sources claimed that Ukrainian forces conducted a missile strike on the Russian "Dnepr" Grouping of Forces headquarters in Kherson Oblast on November 1. A prominent Russian milblogger claimed that Ukrainian forces launched Storm Shadow cruise missiles and Neptune anti-ship missiles targeting Strilkove, Kherson Oblast, on the Arabat Spit and that Russian air defenses only intercepted half of the missiles.
Multiple Russian sources claimed that Colonel General Mikhail Teplinsky, the recently named commander of the Russian "Dnepr" Grouping of Forces operating in the Kherson direction, was uninjured. Russian opposition media outlet Astra reported that four Ukrainian missiles struck the "Aura" recreation center near Strilkove that served as the Russian Dnepr Grouping's headquarters.
Ukrainian forces recently advanced near Bakhmut and continued offensive operations in western Zaporizhia Oblast on November 2. Geolocated footage published on November 1 indicates that Ukrainian forces advanced further northeast of the railway line near Klishchiivka (7km southwest of Bakhmut). The Ukrainian General Staff reported that Ukrainian forces continued offensive operations in the Bakhmut and Melitopol (western Zaporizhia Oblast) directions.
SOURCE
War Heroes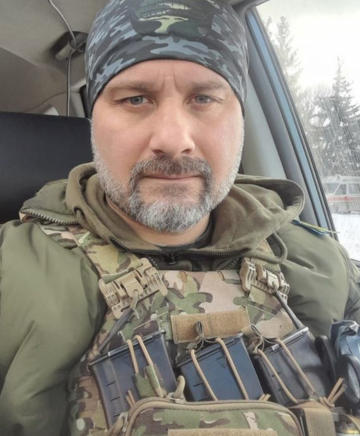 Special Forces fighter Oleksandr Hrechanyk, with the call sign Hrek, died while performing a combat mission near the village of Hatyshche in Kharkiv Oblast. The warrior was 45 years old.
Oleksandr was born in the city of Sambir, Lviv Oblast. After graduating from school No. 7, he served and trained as a Navy SEAL on the island of Maysky. Later, he graduated from Mykolaiv State University named after V.O. Sukhomlynskyi, with a degree in psychology and received a qualification as a practical psychologist in educational institutions. He worked as a diver, rescuer, and bodyguard. Before the war, he lived in Lviv. His last job was at the Olimp sports club, where he worked as a coach. He was interested in hunting and fishing.
During the full-scale Russian invasion, Oleksandr fought against the occupiers in the Armed Forces of Ukraine. He served in the 8th Regiment of Special Forces named after Prince Izyaslav Mstyslavych. He held the position of chief sergeant of the Special Forces company of the Special Operations Detachment. He took part in the battles for Irpin in Kyiv Oblast and Sievierodonetsk in Luhansk Oblast, liberated Kharkiv Oblast, and defended Bakhmut in Donetsk Oblast. 
"An incredible man. I loved him very much. There are no people like him. He was always a positive, loving, sensitive father and husband," said the deceased's wife, Yulia. Master Sergeant Hrechanyk was posthumously awarded the Order "For Courage" of the III degree. The Hero was buried in the village of Ilkivka, Vinnytsia Oblast. Oleksandr is survived by his parents, wife, daughter, and son.