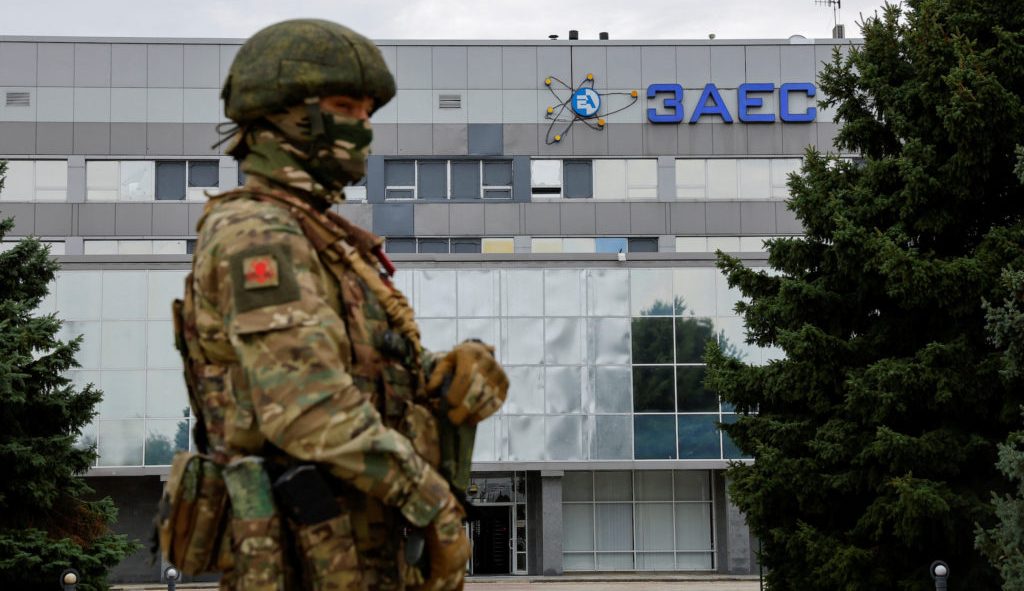 Russia has not approved the International Atomic Energy Agency's plan to protect the Zaporizhzhia nuclear power plant, Reuters reports. IAEA chief Rafael Grossi's list included five principles, including stable power supply at the station, protection of all buildings from attack, and demilitarization.
"Mr. Grossi's proposals to ensure the security of the Zaporizhzhia nuclear power plant are in line with the measures we've already been implementing for a long time," Russia's U.N. Ambassador Vassily Nebenzia cynically said. Meanwhile, the occupiers continue accumulating ammunition and equipment at the ZNPP, as well as preparing provocations, Ukrainian intelligence reports.
Kyiv offered to supplement the IAEA's proposals with two principles. "We take note of the principles of IAEA Director General Raphael Grossi aimed at promoting nuclear safety at the ZNPP. However, these principles should be supplemented by a demand for complete demilitarization and de-occupation of the station," Serhii Kyslytsia, the permanent representative of Ukraine to the UN, said.
Earlier, the IAEA rejected creating a demilitarized zone at the Zaporizhzhia NPP.