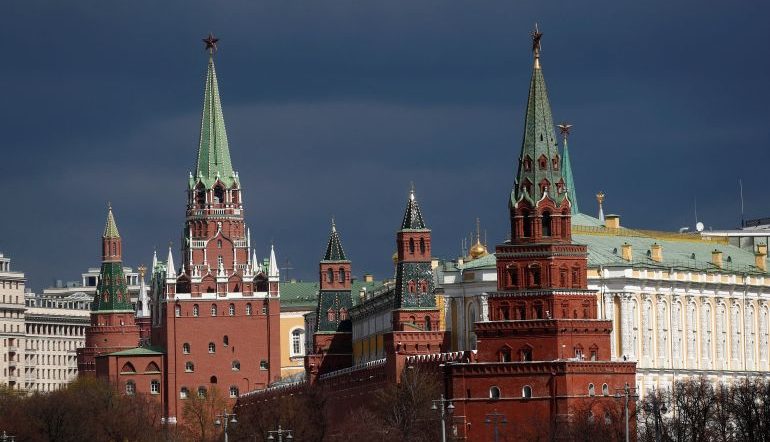 Drones attacked Moscow on the night of May 30. The Russian Ministry of Defense insists on the eight drones, some of which were allegedly shot down on the approach to Moscow. Three more unmanned aerial vehicles "lost control and deviated from their intended targets," Russian officials say.
Reports from local media differ significantly: eyewitnesses to the attack told about approximately three dozen drones. The Russian authorities say that the anti-aircraft defense "operated properly". At the same time, the mayor of Moscow later clarified that "several buildings were slightly damaged." And he added: none of the residents were "seriously injured".
"Previously, the Russian Ministry of Defense stated that the three drones that hit residential buildings in Moscow were suppressed by means of electronic warfare, from which it follows that their hits to the houses could be accidental," Radio Liberty writes.
The Kremlin has traditionally blamed Ukraine. "The Russian side reserves the right to take the harshest measures in response," the Russian Foreign Ministry threatened. Putin called the incident a response to the "strike" on the military intelligence headquarters of Ukraine. Kyiv did not report such an attack.
"They are provoking us to mirror actions, let's see what to do about it," he Russian dictator cynically stated. Since the beginning of May, the Russians have already launched 17 attacks on Kyiv, using both drones and missiles of various types.
After another attack on the Ukrainian capital on May 29, the head of the Main Directorate of Intelligence of the Ministry of Defense of Ukraine, Kyrylo Budanov responded to the terrorist actions of Russia.
"All those who tried to intimidate us, dreaming that it would bring some effect, you will regret it very soon. Our response will not slow you down. Wait, soon everyone will see everything," Budanov said.
There is no evidence of Ukraine's involvement in the attack on Moscow. Mykhailo Podolyak, the adviser to the head of the President's Office, called the explosions in Moscow a "tertiary, uninteresting event" for Ukrainians compared to the attacks on Kyiv.
At the same time, James Cleverly, the Minister of Foreign Affairs of Great Britain, said after the attack that Ukraine is entitled to defend itself in any case. In addition, "legitimate military targets" are part of self-defense.
"It [Ukraine] has the legitimate right to do so within its own borders, of course, but it does also have the right to project force beyond its borders to undermine Russia's ability to project force into Ukraine itself," Cleverly said. 
The United Nations also reacted to Moscow's attack and once again reminded that it condemns attacks on civilian infrastructure. "But in no way can you compare the drone attack on Moscow with the constant shelling of Ukraine" Stéphane Dujarric, Spokesperson for the UN Secretary-General, said.