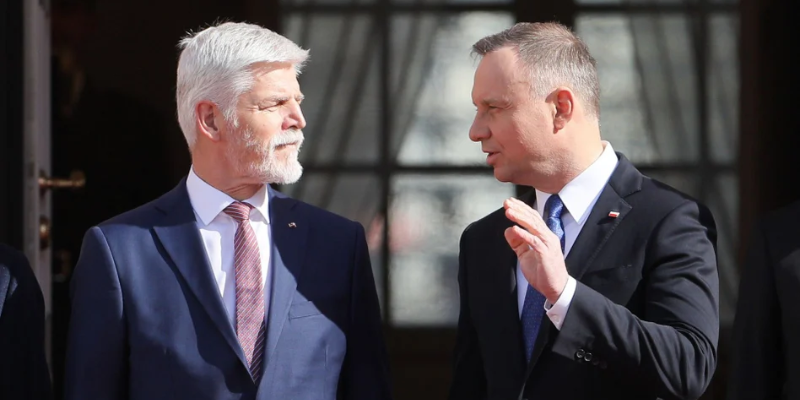 Poland's President Andrzej Duda said his country has already begun delivering MiG-29 fighters to Ukraine, Rzeczpospolita reported on Thursday.
Answering a question during a joint news conference with Czech President Petr Pavel, Duda confirmed what Prime Minister Mateusz Morawiecki had said a couple of days ago – that Poland would hand over its MiG-29s to Ukraine within four to six weeks.
"Indeed, such a decision was taken at the government level. It's safe to say that we are literally shipping these MiGs to Ukraine right now. We still have a dozen or more of these MiGs," said Duda.
"In the coming days, we are handing over four aircraft to Ukraine in full working order. The remaining aircraft are being serviced and prepared," he added. He did not specify the total number of MiG-29s Poland will provide to Ukraine.
"The Czech Republic and Poland are countries that are in the absolute vanguard when it comes to supporting Ukraine," said the Polish president.
Photo: President of the Czech Republic Petr Pavel (left) and President of Poland Andrzej Duda. PAP/Paweł Supernak via Rzeczpospolita
Read also: