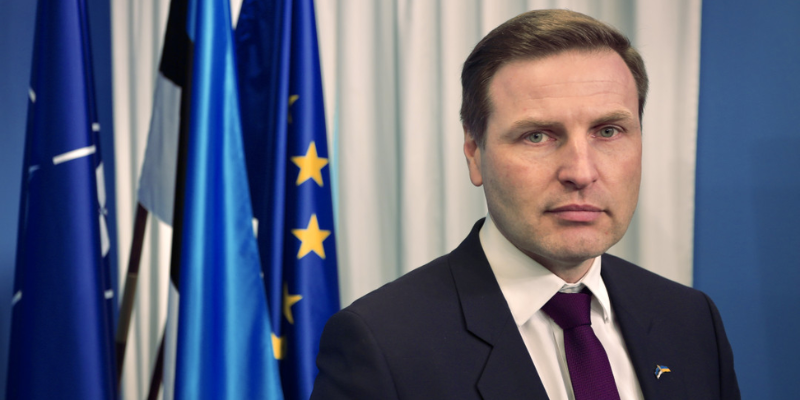 As of February, Estonia, a country with a 1.4-million population, has provided military aid to Ukraine worth €370 million, or more than 1% of its GDP. In terms of this ratio, the Baltic country's assistance to Ukraine is the world's largest, according to The Kyiv Independent, which interviewed Estonian Defense Minister Hanno Pevkur.
Estonia has provided training to 600 Ukrainian infantry soldiers plus medics, sharpshooters "and some more."
In addition, Estonia comes up with initiatives urging its EU and NATO allies to give Ukraine more and give faster. The most recent initiative was a plan for EU countries to come together to buy one million 155mm shells this year at a cost of €4 billion to help Ukraine fight Russia's invasion and launch a counter-offensive.
Asked by The Kyiv Independent why Estonia is the frontrunner when it comes to supporting Ukraine, the minister said:
"I could also ask why the others are not doing as much as Estonians. Because we all understand that Ukraine is not fighting only for itself and for the Ukrainian people. They are fighting for a free world and a rule-based world. So this is why we have to help Ukraine as much as we can. Of course, we know that Ukraine needs that help desperately."
Although Russia has turned out less powerful than predicted because of "their Second World War mentality," Pevkur calls it a threat to NATO as an alliance.
"What we see from the battlefield is that the Russian army has not changed in 100 years. During the First World War and the Second World War, they used the same tactics, which are unimaginable atrocities and war crimes. They are raping kids, they are killing civilians," said Pevkur.
"So in that sense, nothing has changed in the Russian war system. And on the other hand, of course, we see that heavy artillery and long fire are still much needed. When we thought that whatever the new war would be, like a high-tech war, it's not. It's still a heavy artillery fight," he added.