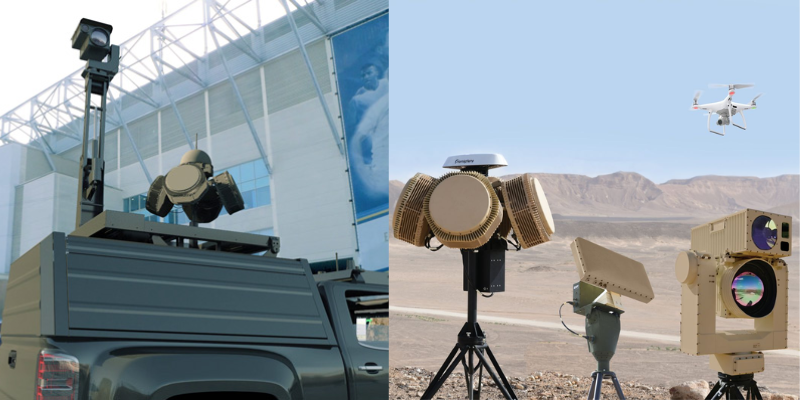 Israel has recently approved export licenses, allowing two Israeli companies to sell their anti-drone jamming systems to Ukraine and thus help it counter Iranian drones used by Russia in the war against Ukraine, three Israeli and Ukrainian officials told Axios.
According to the news website, it is the first time since the start of Russia's full-scale invasion of Ukraine more than a year ago that Israel has approved defense export licenses for possible weapons sales to Ukraine. Israel has been careful not to give military assistance to Ukraine, fearing such a move could create tension with Russia and harm Israeli security interests in Syria.
The systems have a range of around 25 miles (approx. 40 kilometers) and can be positioned near power plants or other critical sites to protect them from drones.
Israel's Defense Minister Yoav Gallant and Foreign Minister Eli Cohen approved the licenses in mid-February as Israel was conducting a Netanyahu-ordered review of its policy toward the war, the officials said. That review has been completed but no new decisions have been made, according to Israeli officials. Both Israeli and Ukrainian officials also said the licenses were approved for two Israeli companies — Elbit and Rafael — that develop anti-drone systems.
A Ukrainian official told Axios that a delegation from Ukraine's Ministry of Defense visited Israel for a presentation on the anti-drone systems. No deal has been signed yet.
Israeli officials claim the approval of the export licenses is not a shift in policy because the systems are defensive in nature and do not use any live fire that can kill Russian soldiers.
A senior Israeli official also told Axios one of the reasons Israel approved the licenses was to possibly see how the defense systems perform against Iranian drones.