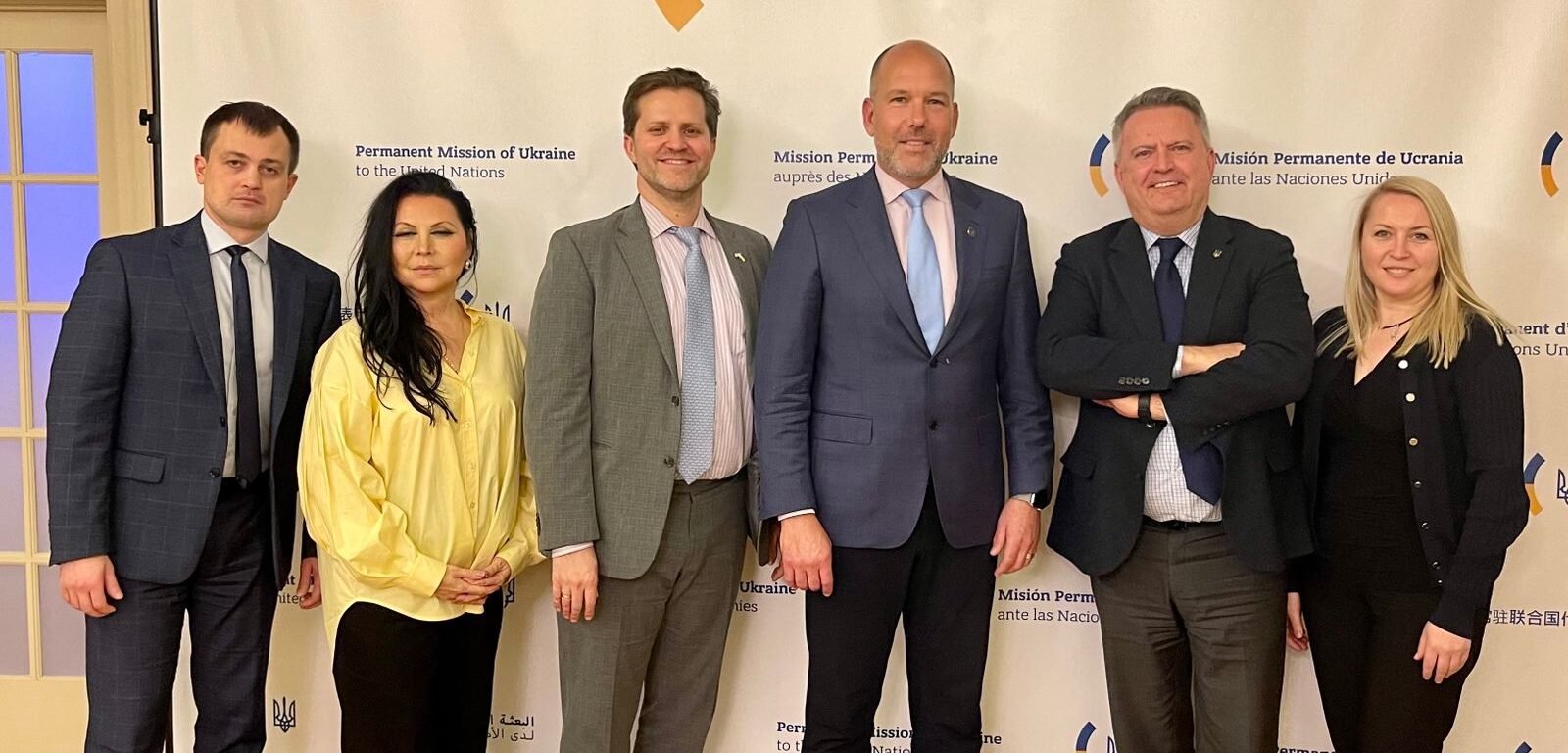 Paul Grod, the President of the Ukrainian World Congress, has paid a working visit to the United States of America.
The working trip of the UWC president began with a meeting with Oksana Markarova, Ambassador of Ukraine to the USA. The parties discussed efforts to support the interests of Ukraine in the international arena, advocacy activities of the Ukrainian community, as well as preparations for commemorating the 90th anniversary of the Holodomor of 1932-1933.
"Thank you to Ambassador Markarova for her effective leadership and advocacy for Ukraine during this critical time.  Impactful meeting to map out future cooperation with the Ukrainian World Congress," the UWC President said.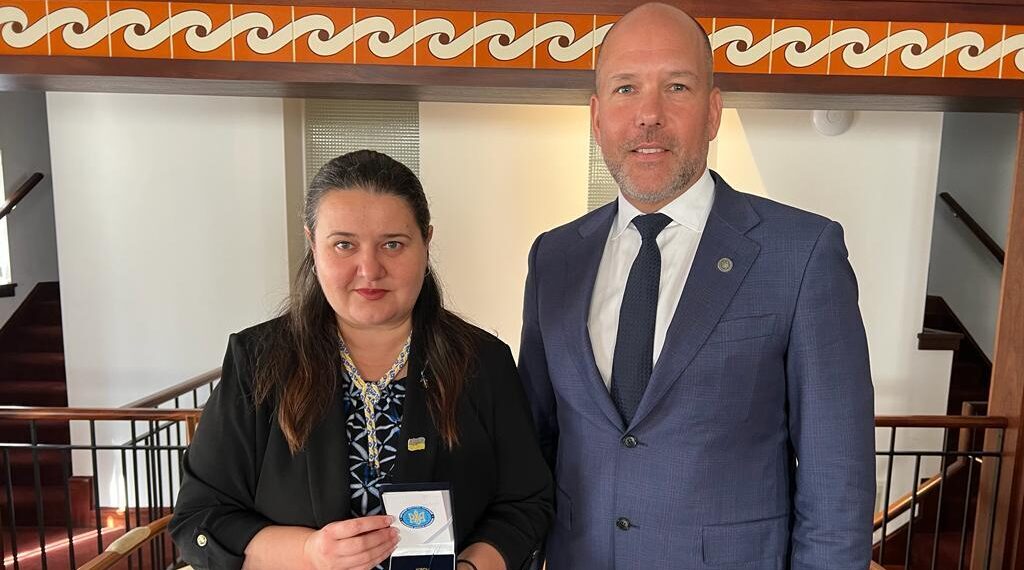 Oksana Markarova, Ukraine's Ambassador to the US, and Paul Grod, UWC President.
Paul Grod and Andriy Dobriansky, Chair of the UWC Committee on Relations with the United Nations, met with Sergiy Kyslytsya, the Permanent Representative of Ukraine to the UN. During the conversation, future challenges and opportunities for Ukraine and the UN were discussed. UWC has committed to strengthening its resources at its UN representative office in New York and is currently recruiting for a Director of the UWC Representative Office to the UN.
UWC's assistance in identifying interns for Ukraine's UN Mission in New York was also discussed during the meeting. They have applications for interns from Canada, the United States, and Ukraine. 
Ukrainian World Congress President Paul Grod joined the World Jewish Congress (WJC) in honoring former Canadian Prime Minister Brian Mulroney at the annual Theodor Herzl Award. It is the organization's highest honor, recognizing outstanding individuals who work to promote Herzl's ideals for a safer, more tolerant world for the Jewish people through international support for Israel and an enhanced understanding of Jewish history, culture, and peoplehood.
"I was honoured to personally congratulate PM Mulroney. We fondly recalled his being awarded the Ukrainian Canadian Congress's highest award a decade and a half ago. He felt that Canada and the rest of the world should be doing much more to ensure Ukraine's victory," Paul Grod said.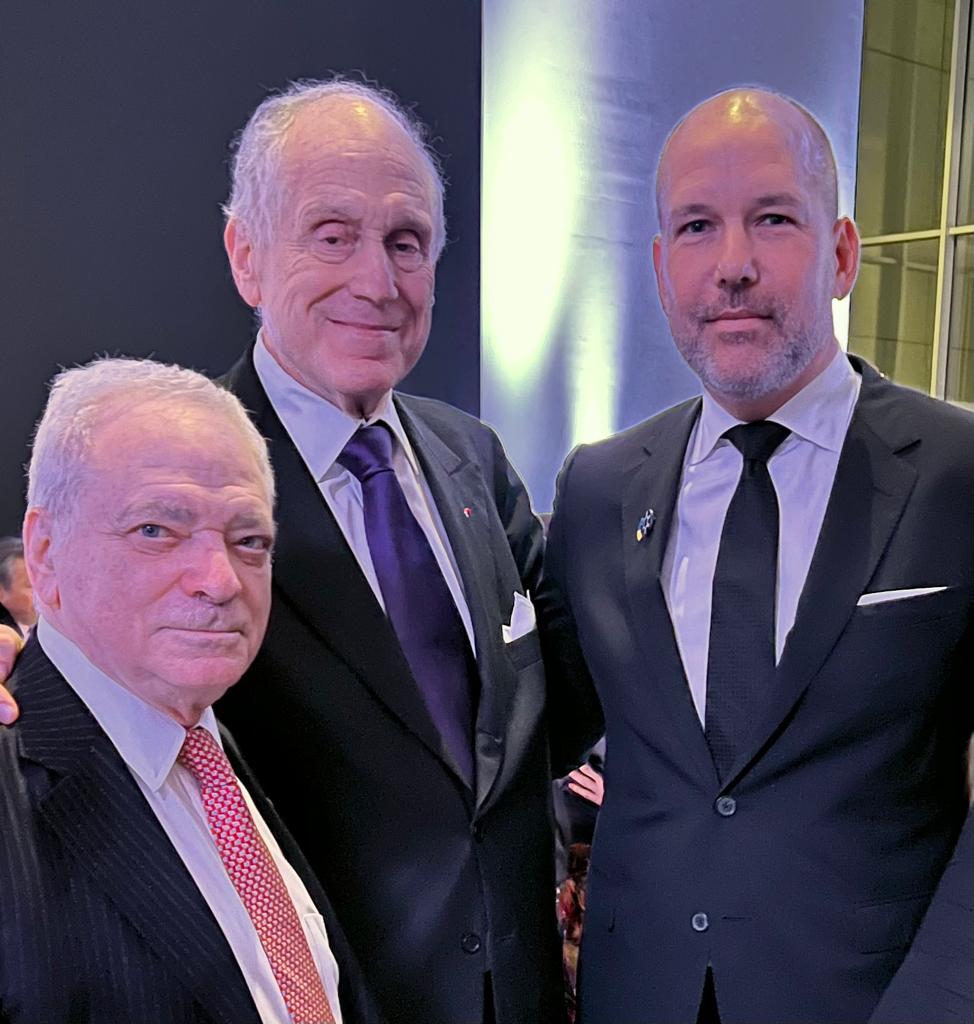 Berel Rodal, Ukrainian Jewish Encounter Director; Ronald Lauder, WJC President; Paul Grod, UWC President.
During the discussion between UWC President Paul Grod and WJC President Ronald Lauder, the parties discussed the outstanding work being done by James Temerty and the Ukrainian Jewish Encounter in bringing the two peoples closer together. The UWC and WJC leaders agreed to maintain an open dialogue as both Israel and Ukraine face existential threats to their existence.