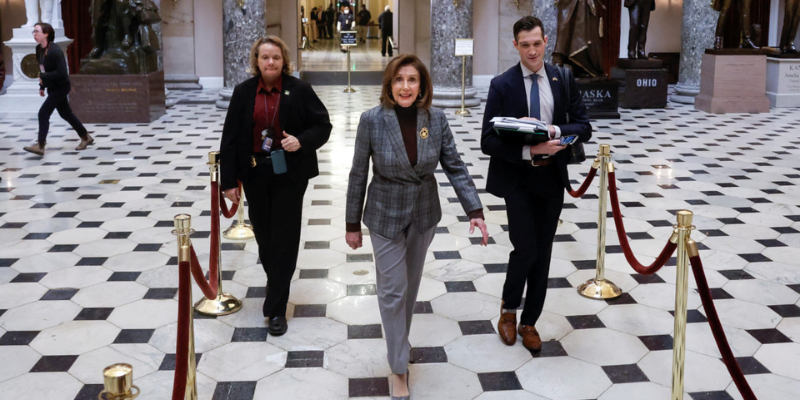 The U.S. House of Representatives on Friday passed a $1.66 trillion government funding bill for the fiscal year 2023, in which a record $44.9 billion is earmarked for aid to Ukraine.
The bill increases President's authority to transfer defense equipment to Ukraine to $14.5 billion while assigning $11.88 billion to replenish U.S. stocks of equipment sent to Ukraine through Presidential drawdown authority.
$9.3 billion is intended for the Ukraine Security Assistance Initiative to provide training, equipment, weapons, logistics support, supplies and services, salaries and stipends, sustainment, and intelligence support to Ukraine's military.
$13.37 billion will also be provided in vital economic and budgetary support for the Government of Ukraine, including support for Ukraine's energy security and other critical infrastructure needs and assistance to other countries impacted by the situation in Ukraine.
Addressing the House in what she said would probably be her last speech as Speaker of the House, Nancy Pelosi mentioned "extraordinary heroes in Ukraine, fighting on the front lines in the battle for Democracy."
"In this legislation, we proudly deliver another consequential round of security, economic and humanitarian aid. And it really is not – as the President of Ukraine said the other night, it isn't about charity; it's about security. It is about working together," Pelosi said.