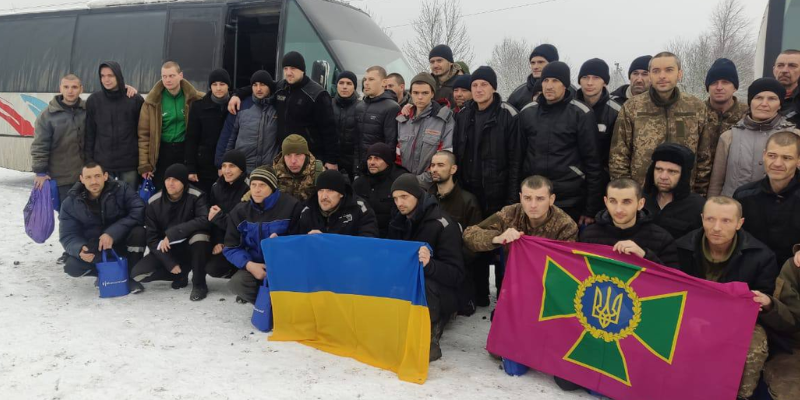 In the last POW swap, Ukraine managed to pull out from Russian captivity 116 defenders, Andriy Yermak, Head of the Office of the President of Ukraine, reported Saturday. He also said the three bodies had been handed over to Ukraine within the swap – of two British volunteers and a Ukrainian.
"Another big swap of captives. We managed to return 116 of our people – defenders of Mariupol, Kherson partisans, snipers from Bakhmut and our other heroes," Yermak wrote on Telegram.
Most of the released captives represent the Armed Forces of Ukraine, including the Special Operations Forces and the Territorial Defense. The group also includes servicemen of the National Guard, the National Police, the State Border Guard Service, the Navy and the State Emergency Service.
Ukraine also recovered the bodies of Christopher Matthew Perry and Andrew Tobias Matthew from Britain and Yevhen Kulik, a Ukrainian.
The Brits went missing last month while heading to the town of Soledar, Donetsk Oblast. They were attempting to rescue an elderly woman in an area of intense military action when their car was hit by an artillery shell, according to PA Media.
Kulik had served in the French Foreign Legion but had returned to defend Ukraine after Russia's full-scale invasion.