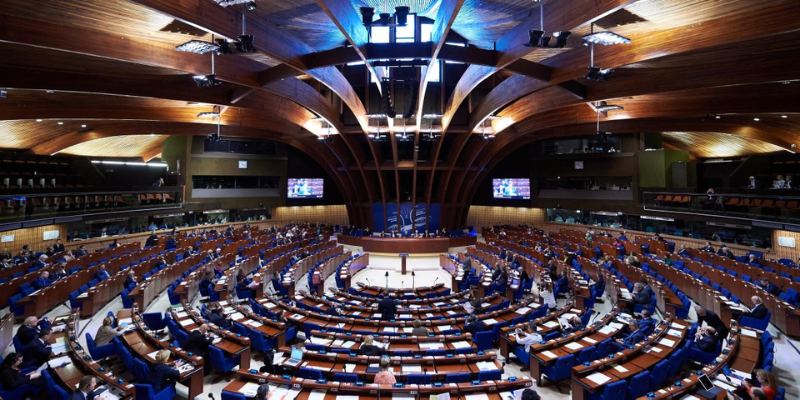 A resolution to declare the Russian Federation a terrorist regime has just been passed by the Parliamentary Assembly of the Council of Europe with 99 yeas and one in abstention, Oleksiy Honcharenko, MP, reported.
The document titled "Further escalation of the aggression of the Russian Federation against Ukraine" was presented at the PACE autumn session in Strasbourg today.
"This is a powerful signal of a global scale, and it is one more step toward recognizing russia as a state sponsor of terrorism," he wrote.
He also pointed out that it was for the first time in history for the Council of Europe to encourage arms supply, namely air defense systems to protect civilian population.
.@PACE_News just adopted a very strong resolution on Ukraine!

For — 99 delegates. This is a historic result! Full support of the Parliamentary Assembly of the Council of Europe! pic.twitter.com/KhtH0AMpEC

— Oleksiy Goncharenko (@GoncharenkoUa) October 13, 2022