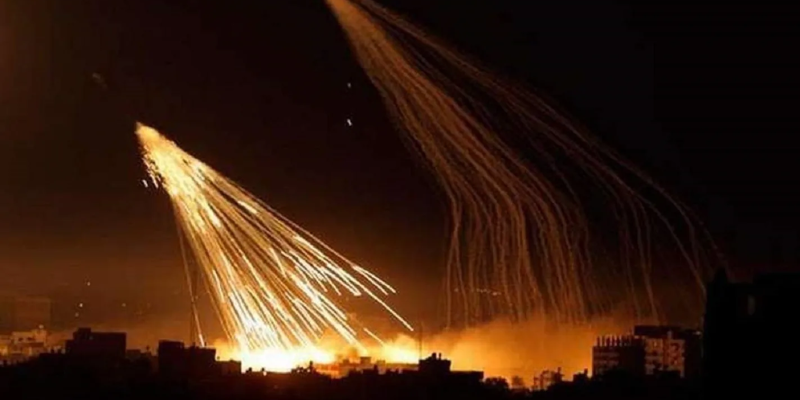 Unable to capture Bakhmut, Russia has resorted to the crime of using munitions prohibited by international humanitarian law to wipe out this fortress city.
On Monday, the General Staff of the Armed Forces of Ukraine reported that the Russian barbarians once again shelled the city with incendiary and phosphorous weapons. They did the same on Friday.
The U.N. Convention on Certain Conventional Weapons (Protocol III on Prohibitions or Restrictions on the Use of Incendiary Weapons) prohibits the deliberate use of incendiary weapons against civilian targets (already forbidden by the Geneva Conventions earlier), the use of air-delivered incendiary weapons against military targets in civilian areas, and the general use of other types of incendiary weapons against military targets located within "concentrations of civilians" without taking all possible means to minimize casualties.