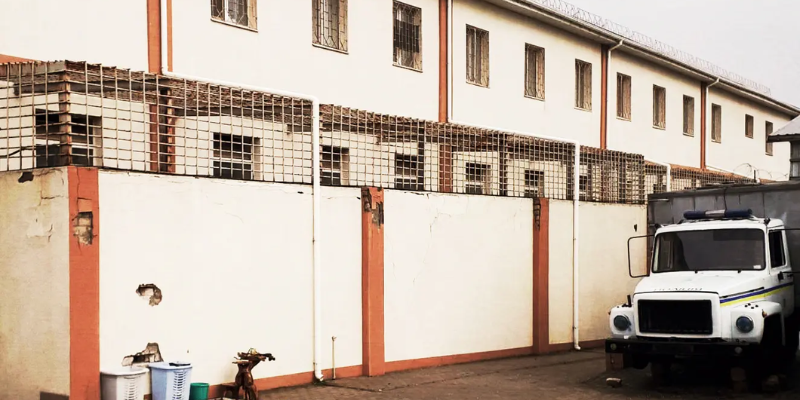 Russian forces unlawfully detained and tortured residents of Kherson and its vicinity during their occupation of the area between March and November 2022, according to a report published last week by Human Rights Watch, an international NGO that investigates and reports on abuses around the world.
Victims and their family members told Human Rights Watch about torture and other ill-treatment at a pretrial detention center on Teploenerhetykiv Street in Kherson that locals referred to as a "hole," as well as a detention facility on Perekopska Street and makeshift facilities at the municipal administration building, a village school, and an airport hangar. Former detainees consistently reported similar forms of abuse, including severe beatings with sticks and rubber batons, electric shocks, threats of death or mutilation, and the use of painful stress positions. No adequate medical care was provided to detainees.
"Russian occupying forces carried out terrifying torture and other abuses against Kherson residents in the torture center on Teploenerhetykiv Street and numerous other detention facilities," said Yulia Gorbunova, senior Ukraine researcher at Human Rights Watch. "Those responsible for these horrific acts should not go unpunished and the victims and their families need to receive redress for their suffering and information about those still missing."
Human Rights Watch interviewed 34 people about the abusive treatment of civilians during the Russian occupation of the Kherson Oblast, from March 2, 2022, until the withdrawal of Russian forces from much of the area on November 11. Twelve former detainees and 10 family members described detainees being tortured or witnessing the torture of other detainees, which in three reported cases resulted in their deaths.
Read the whole report on the Human Rights Watch website.
Photo: A pretrial detention facility on Teploenerhetykiv Street in Kherson, Ukraine, that was used by Russian forces to torture civilians. © 2022 Roman Baklazhov via Human Rights Watch
Read also: