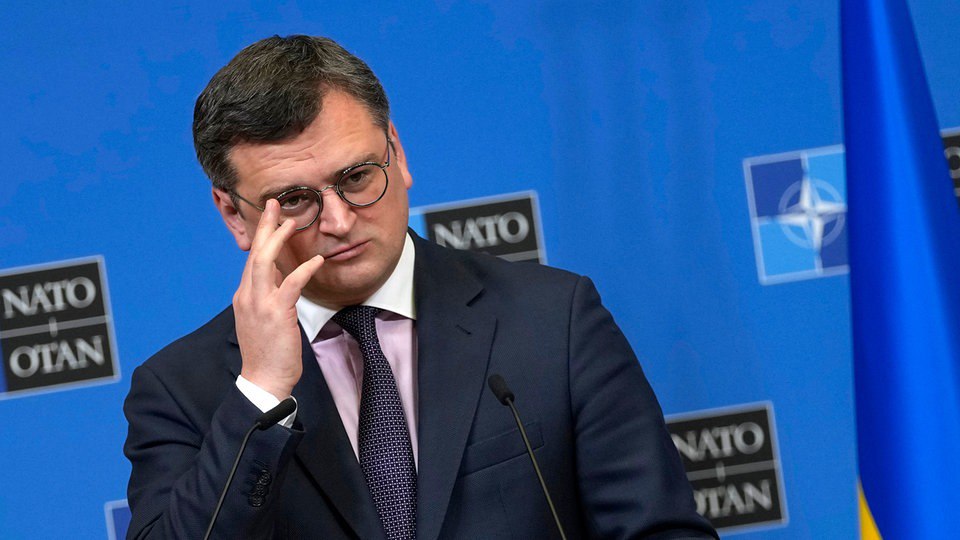 There is no clarity regarding the terms of Ukraine's future membership in the North Atlantic Alliance. It is unknown what they [conditions] are and who should formulate them, the Minister of Foreign Affairs of Ukraine, Dmytro Kuleba, stated in an interview with Radio Liberty.
"That is the problem. That is, when will the conditions be fulfilled? What are the conditions? Who should formulate them? What are they? Once again, our position is that all conditions exist for inviting Ukraine to become a member of NATO. That is, we have fundamentally different positions here. Their position is that some conditions must be met," the minister explained.
According to Kuleba, the USA and Germany were the most conservatively disposed toward Ukraine's future membership in NATO. At the same time, the minister added, the United States "played an important, decisive role in ensuring that the word "invitation" appeared in the text at all."
"And Germany, in the end, didn't resist it either," the head of the Ministry of Foreign Affairs of Ukraine noted.
Ukraine will continue to work with its allies so that "everything does not freeze in place, and we move forward," the minister announced.
At the summit in Vilnius, NATO member countries agreed to cancel the requirement for an Action Plan for Ukraine's membership, the Secretary General of the Alliance, Jens Stoltenberg, said. However, he added that Kyiv will be invited to join the military-political union after "fulfilling the conditions."
Stoltenberg added that this is one of the points of the package of decisions regarding Ukraine and its path to NATO. The second is a multi-year support program that will enable the Armed Forces to transition from "Soviet to NATO standards of training and doctrine."
And finally, the formation of a new Ukraine-NATO Council will become a platform for consultations and decision-making, where "we [Ukraine and NATO] will meet as equal partners."
"This is a strong package for Ukraine and a clear path towards its membership in NATO," the Secretary-General assured.