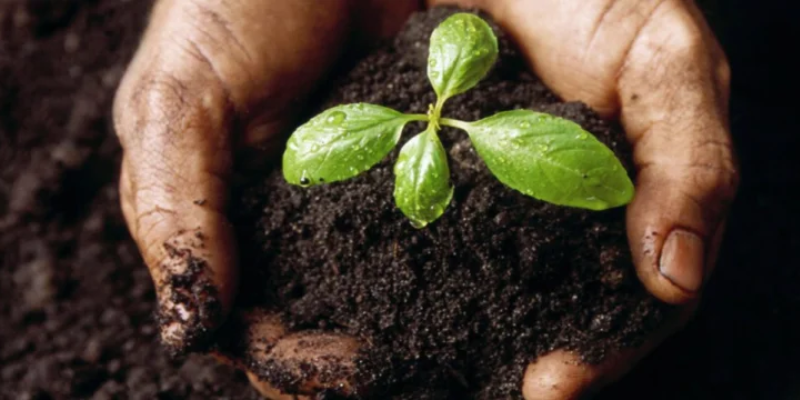 Russia has started robbing Ukraine of one of its fundamental wealth assets – chornozem or black soil.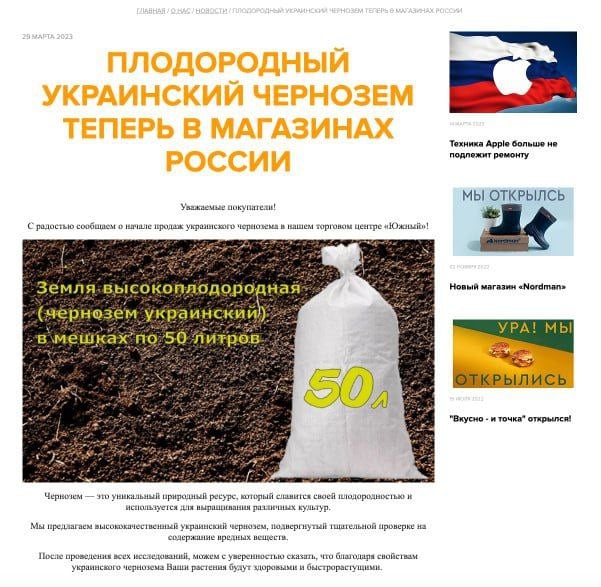 "Dear customers! We are happy to announce the start of sales of Ukrainian chornozem in our shopping center!" reads an ad published by a Moscow supermarket, ZN,UA reported on Wednesday. "Chornozem is a unique natural resource famous for its fertility… After conducting all the research, we can say with confidence that thanks to the properties of Ukrainian chornozem, your plants will be healthy and fast-growing."
One of the Soviet propaganda myths was that Nazis sent carloads of Ukrainian black soil to Germany during WWII. It looks like Russia tries to consistently follow in the Nazis' steps, whether real or mythical.
Actually, it could have been easily predicted, as the Russians always falsely accuse others of doing what they are going to do themselves. A couple of months ago, Russia's dictator Putin said Ukraine was selling the fertile layer of soil to the West. And now voilà – "dear customers" in Russia are offered Ukrainian black soil in 50-liter bags.
There is one thing, though, the Russians should keep in mind about Ukrainian chornozem's fertility. As the joke goes, Ukraine's soil is that fertile because it is well-enriched with invaders' bodies.