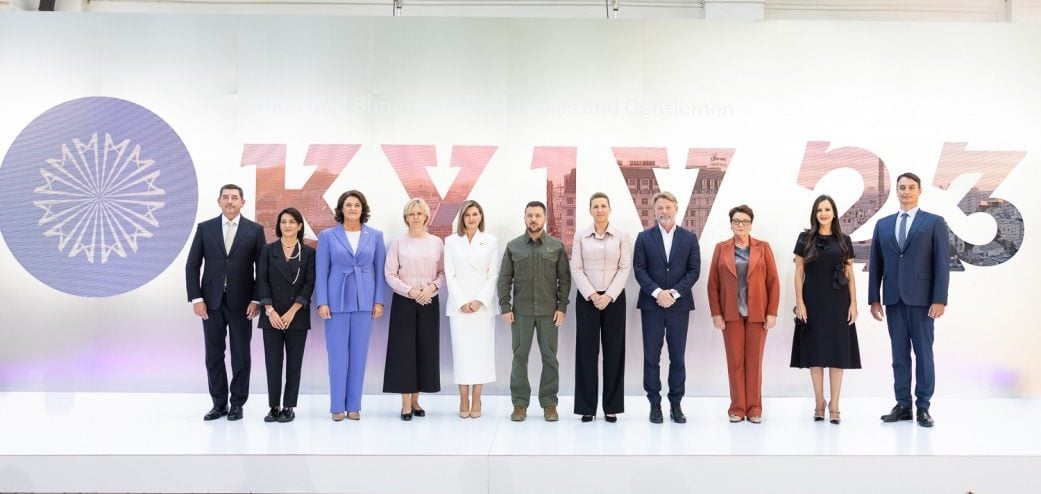 The Summit of First Ladies and Gentlemen, initiated by the First Lady of Ukraine, Olena Zelenska, was held in Kyiv. Despite Russia's constant attacks this year, 28 participants from Lithuania, the Czech Republic, Estonia, Latvia, and other countries joined the event. The first ladies of Armenia and Serbia came to the Ukrainian capital for the first time.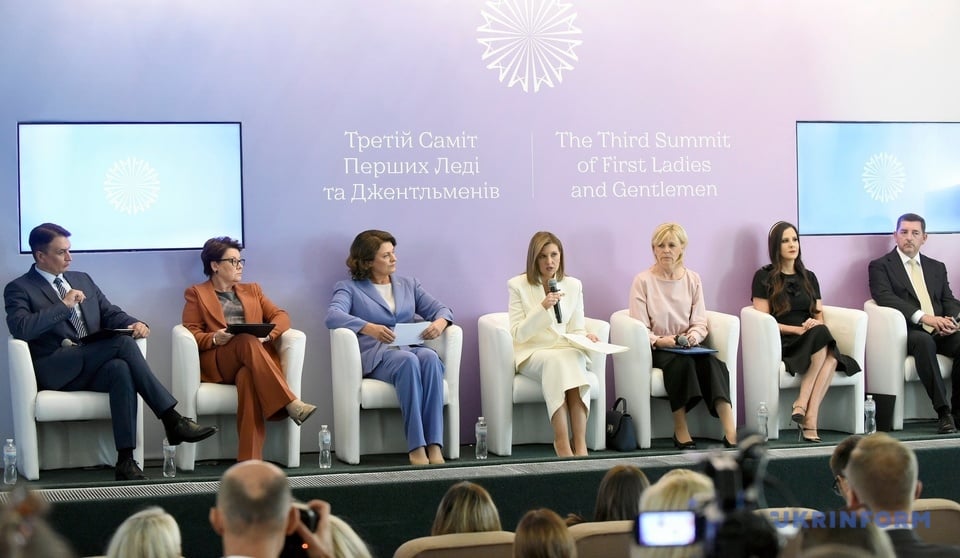 The summit is taking place for the third year in a row. This year, the theme of the meeting was mental health. The participants discussed the impact of war on the public mental state, improving the psychological well-being of young people, and ways to avoid stigmatizing mental problems in society.
"It's not just about war, but also about cataclysms, epidemics, earthquakes and other natural disasters, economic crises, and terrorist attacks. Because they affect the consciousness of each of us, no matter what country we live in. Mental health has no borders," Olena Zelenska said.
Each Summit of First Ladies and Gentlemen has a practical result, added the First Lady of Ukraine. The result of the third event in this format will be implementing the medical partnership project between the countries.
"At last year's summit, having united caring people from all over the world, we managed to collect more than 6 million dollars, and this allowed us to purchase 92 modern resuscitation vehicles, which are now saving the lives of Ukrainians. This year, one of the summit's results will be establishing a network of medical partnerships between countries," the first lady emphasized.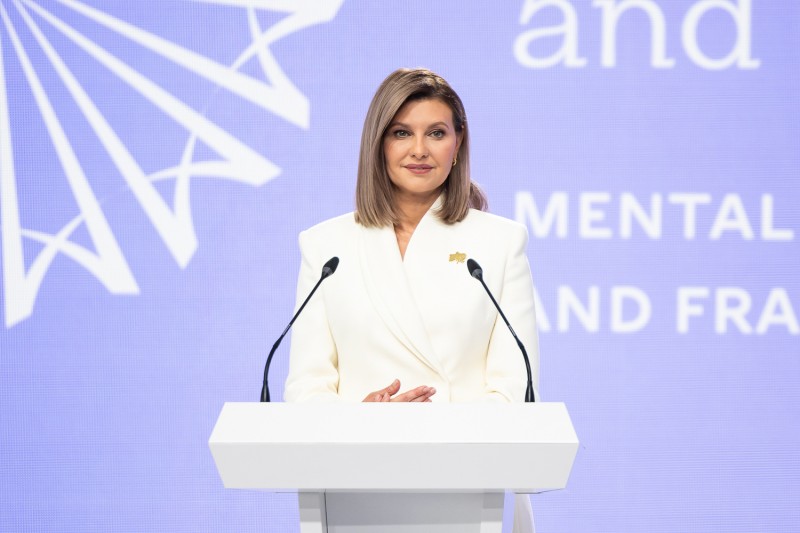 In addition, a satellite summit of health ministers and representatives of foreign clinics was held on the summit's sidelines. The UK's actor, director, and writer Stephen Fry and Ukrainian journalist Hanna Homonai became hosts of the event.
The first Summit of First Ladies and Gentlemen was held in Kyiv in August 2021 under the theme "Soft Power in the New Reality," and the second – last year in July, under the title "Ukraine and the World: The Future we (Re)build Together."
Photo: President's Office; Ukrinform