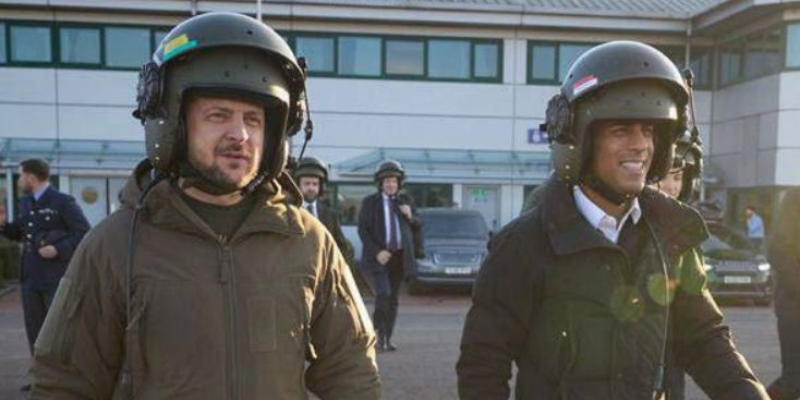 The prime ministers of the United Kingdom and the Netherlands have agreed to form an international coalition to help Ukraine procure F-16 fighter jets, The Guardian reported on Tuesday. This decision was also supported by the leaders of France and Belgium, according to Espreso.
A Downing Street spokesperson said U.K.'s Prime Minister Rishi Sunak and his Dutch counterpart Mark Rutte "would work to build an international coalition to provide Ukraine with combat air capabilities, supporting with everything from training to procuring F-16 jets".
The Guardian notes that the statement on Tuesday came a day after Ukraine's President Volodymyr Zelensky hinted that Kyiv could soon receive F-16 fighter jets, saying he was hopeful of "very important" decisions on the subject with the help of the U.K.
In his late-night address that day, Zelensky confirmed that he had agreed with Sunak that they "would work on a coalition of fighter jets – training, aircraft, results. Yesterday, this was also supported by French President Macron, and today it was supported by Dutch Prime Minister Mark Rutte. A good start for the coalition! Thank you all!"