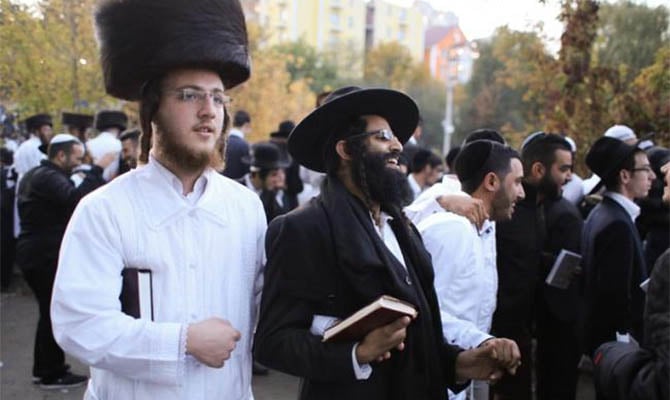 Volodymyr Zelenskyy has discussed with Israeli Prime Minister Benjamin Netanyahu the possibility of increasing the number of police forces at Hasidic pilgrimage sites in Ukraine this year tied to the celebration of Rosh Hashanah – the Jewish New Year.  The President suggests that additional groups of law enforcement officers arrive in Uman to support pilgrims' security. 
"Ukraine always welcomes pilgrims with warmth and hospitality and is responsible for their safety," Zelenskyy said.
According to the Israeli side, about 50,000 Hasidim may arrive in Uman this year. Currently, the bomb shelters at the places of pilgrimage can accommodate only about 11,000 people, Zelenskyy said.
In addition, the pilgrimage this year will carry high-security risks due to Russia's full-scale aggression and the constant threat of strikes by Russian missiles and Iranian drones, the president noted.
"This is a security challenge that requires an urgent joint response," Zelenskyy concluded.
Earlier, Ukraine's ambassador to Israel, Yevhen Korniychuk, called on Jerusalem to provide Kyiv with anti-aircraft defense to protect Jewish pilgrims. Kyiv is looking for systems to protect against ballistic missiles – anti-aircraft defense, which will be effective against Russian weapons. "If Israel doesn't want to help protect Ukrainians, perhaps it would like to protect its citizens?" Ukraine's ambassador to Israel concluded.
The Jewish New Year, Rosh Hashanah, is celebrated in the fall. This year, the pilgrims will come to Ukraine on September 15. Last year, 23,000 Hasidim visited the grave of the righteous rabbi (teacher) Nachman in Uman, despite warnings about the danger of such pilgrimage during Russia's full-scale war.