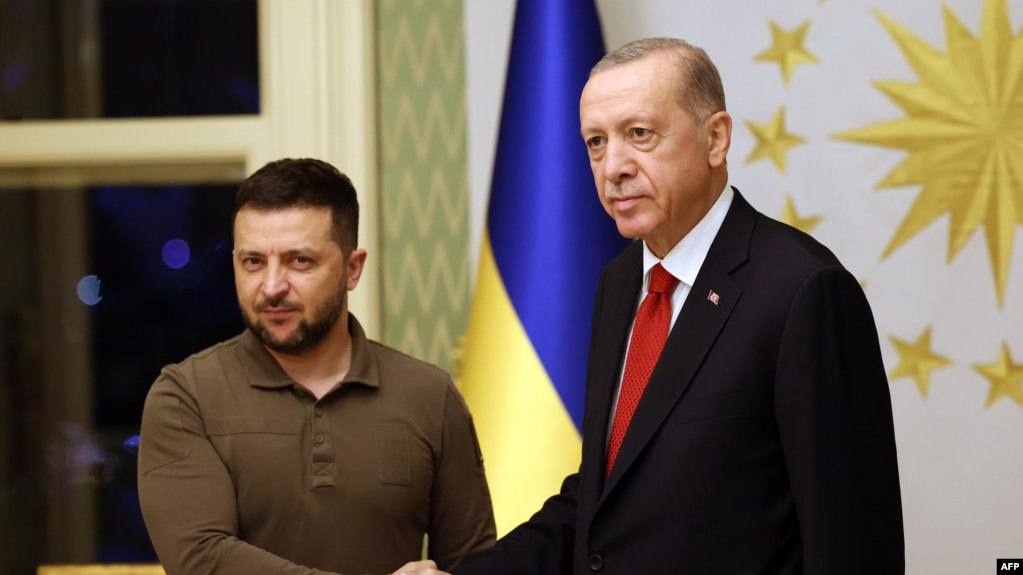 Türkiye supported Ukraine's accession to NATO. The country's president, Recep Tayyip Erdoğan, said Kyiv deserves Alliance membership.
"Ukraine deserves membership in NATO. And I want to emphasize one point in your presence [President of Ukraine Volodymyr Zelenskyy] once again – no one will lose from the coming of a just peace," Erdoğan said.
The President of Türkiye once again called to end Russia's war against Ukraine at the negotiating table. In addition, Erdoğan added: Türkiye "looks with confidence" at the future of Ukraine, in particular, because the Crimean Tatars are "tenaciously fighting for the freedom of their country."
Türkiye will also help Ukraine "get back on its feet," Erdoğan said. "Our construction companies, which are the leaders of this market in Ukraine, will help our Ukrainian friends in rebuilding the country," the Türkiye's president emphasized.