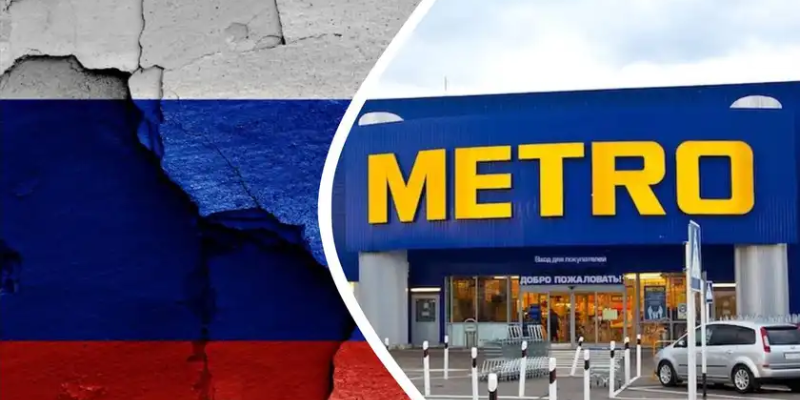 Metro Cash & Carry, a wholesale/retail division of Germany-based Metro AG, has been put on the list of international war sponsors maintained by Ukraine's National Agency on Corruption Prevention of (NACP).
As the NACP announced Tuesday, Metro continues doing its wholesale/retail business in Russia. Moreover, "the interests of the company's management are closely related to the strategic sectors of the Russian economy – the oil and gas and banking sectors. And this has a direct impact on the support of the Russian military machine," the agency says.
NACP refers to journalistic investigations that found that Metro Cash & Carry's key shareholder, Czech billionaire Daniel Křetínský, controls EP Infrastructure, which owns 49% of Eustream, the operator of the natural gas transmission network in Slovakia. This network is used to transport Russian gas to Central and Eastern Europe.
Metro Cash & Carry also accepts cards of Russia's Mir payment system and implements new projects in Russia, such as the chain of "next to your home" grocery stores Fasol, according to NACP.
Interestingly, on March 29, about a month after Russia's full-scale invasion of Ukraine began, Metro stated that its "priority now is to support our colleagues on the ground and help the people in Ukraine, as well as the refugees from Ukraine through concrete initiatives."
Adding a company to the NACP's war sponsors list does not mean its imminent shutdown in Ukraine but serves as an alert signal. All the companies on the list are entered into the World-Check database maintained by LSEG, a global financial markets infrastructure and data provider, to protect the financial sector against sponsors of Russia's war.
Five days ago, NACP added France-based Auchan Holding to the list, which now comprises 16 legal entities and 34 individuals.
The role of the NACP in the sanctions policy is defined by the Individual Sanctions Roadmap developed by the Stanford International Working Group on Russian Sanctions.
Collage: Channel 24