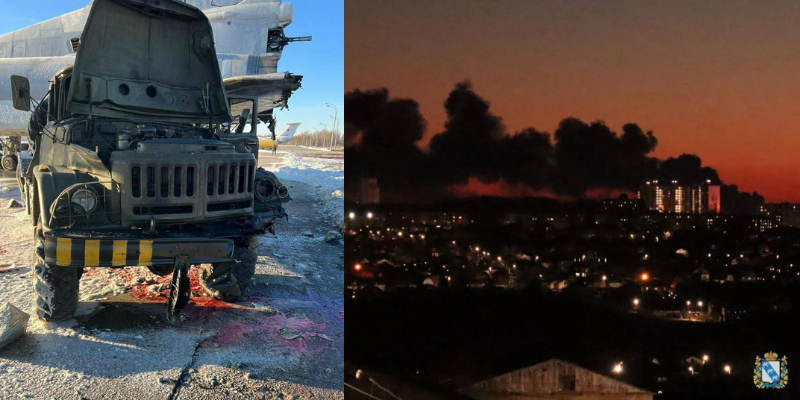 Ukraine is able to strike Russia on its territory, beyond occupied Ukraine, The secretary of Ukraine's National Security and Defense Council, Oleksaiy Danilov, told CNN on Monday.
"Regarding Russian territory, nobody prohibits us from destroying targets with weapons produced in Ukraine. Do we have such weapons? Yes, we do," Danilov said.
Western nations have restricted Ukraine from striking Russian territory with Western-donated weapons.
Last month, according to CNN, Major General Kyrylo Budanov, Ukraine's Defense Intelligence chief, predicted attacks "deeper and deeper" inside Russia, away from the frontlines, without acknowledging any Ukrainian role.
He told ABC News that he was "very glad to see" attacks inside Russia but that he could not answer until after the war about whether Ukraine has played a role in such strikes.
"Do you think there will be more?" the reporter asked Budanov. "I think so," he replied.
"Inside Russia? Deep inside Russia?" the reporter asked. "Deeper and deeper," he said.