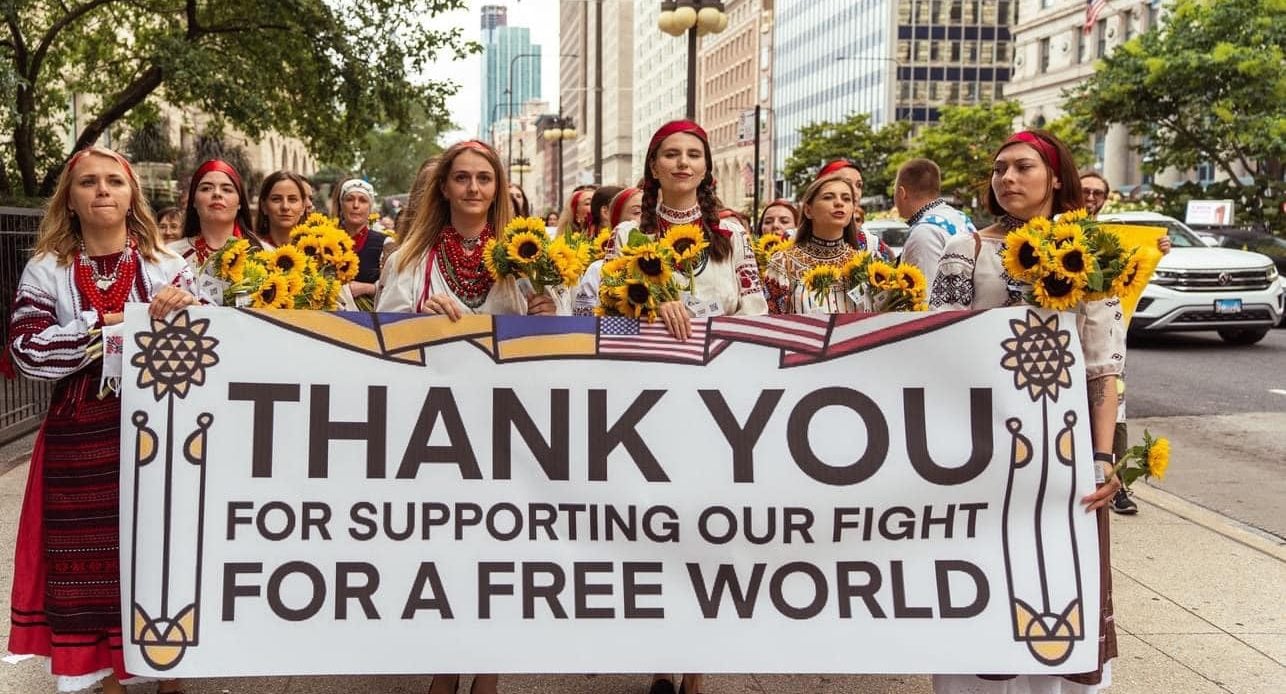 The President of the Ukrainian World Congress joined the Independence Day celebration. Paul Grod participated in the gratitude rally on August 27 in Prague.
"The Ukrainian community is coming out to call on the world to continue to support Ukraine and help it counter Russian aggression: military aid, economic aid. Also, to thank those communities and countries that actively support Ukraine", the UWC president explained on the air of the national 24/7 Yedyni Novyny ["United News"] marathon.
During the rally in Prague, Paul Grod thanked Vít Rakušan, Minister of Internal Affairs of the Czech Republic, and Tomáš Kopečný, Deputy Minister of Defense of the Czech Republic, for their support of Ukraine and Ukrainian immigrants. In addition, the UWC President expressed his gratitude to the Czechs, who have already donated about USD 100 million to support the Armed Forces.
The Ukrainian rally for Independence Day was also held in Berlin. The participants marched through the streets of the German capital to express their gratitude to the Ukrainian defenders and Kyiv's partners. Ukrainian independence was also celebrated in Hanover.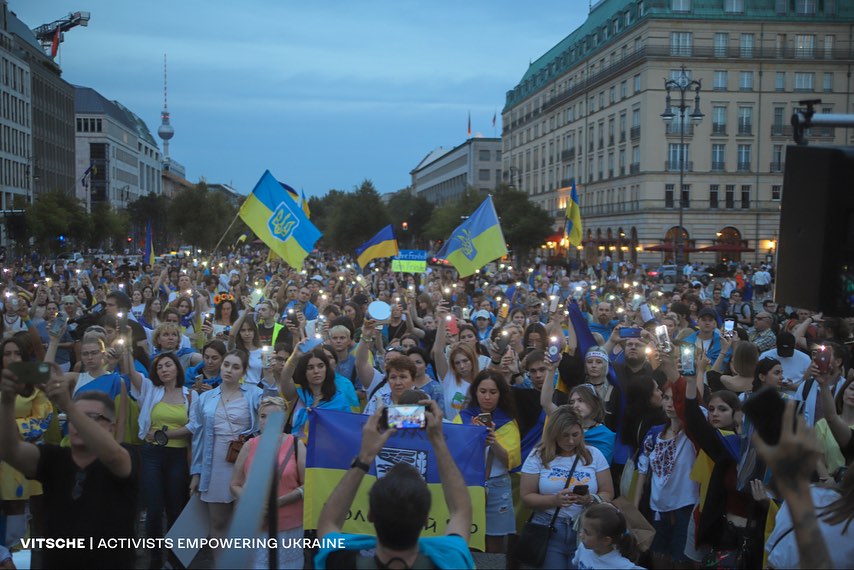 The Ukrainians of the Netherlands also joined the celebration. "And traditionally… for the ninth year in a row, the Ukrainian diaspora of the Netherlands is celebrating the Independence Day of Ukraine on boats along the canals of The Hague. Ukrainian flags, Ukrainian vyshyvanka, and a Ukrainian song are playing all over The Hague," the event organizers wrote.
Ukrainian songs and calls to support the Armed Forces were heard in Barcelona. The mayor of Barcelona, Jaume Collboni, Consul of Ukraine Artem Vorobiov, and Carlos Prieto, the representative of the Government of Spain in Catalonia, joined the festive concert.
A march supporting Ukraine was also held in Glasgow, Scotland. And in the American city of Chicago, Ukrainian women organized a festive-themed march – hundreds of sunflowers were waved on the city streets.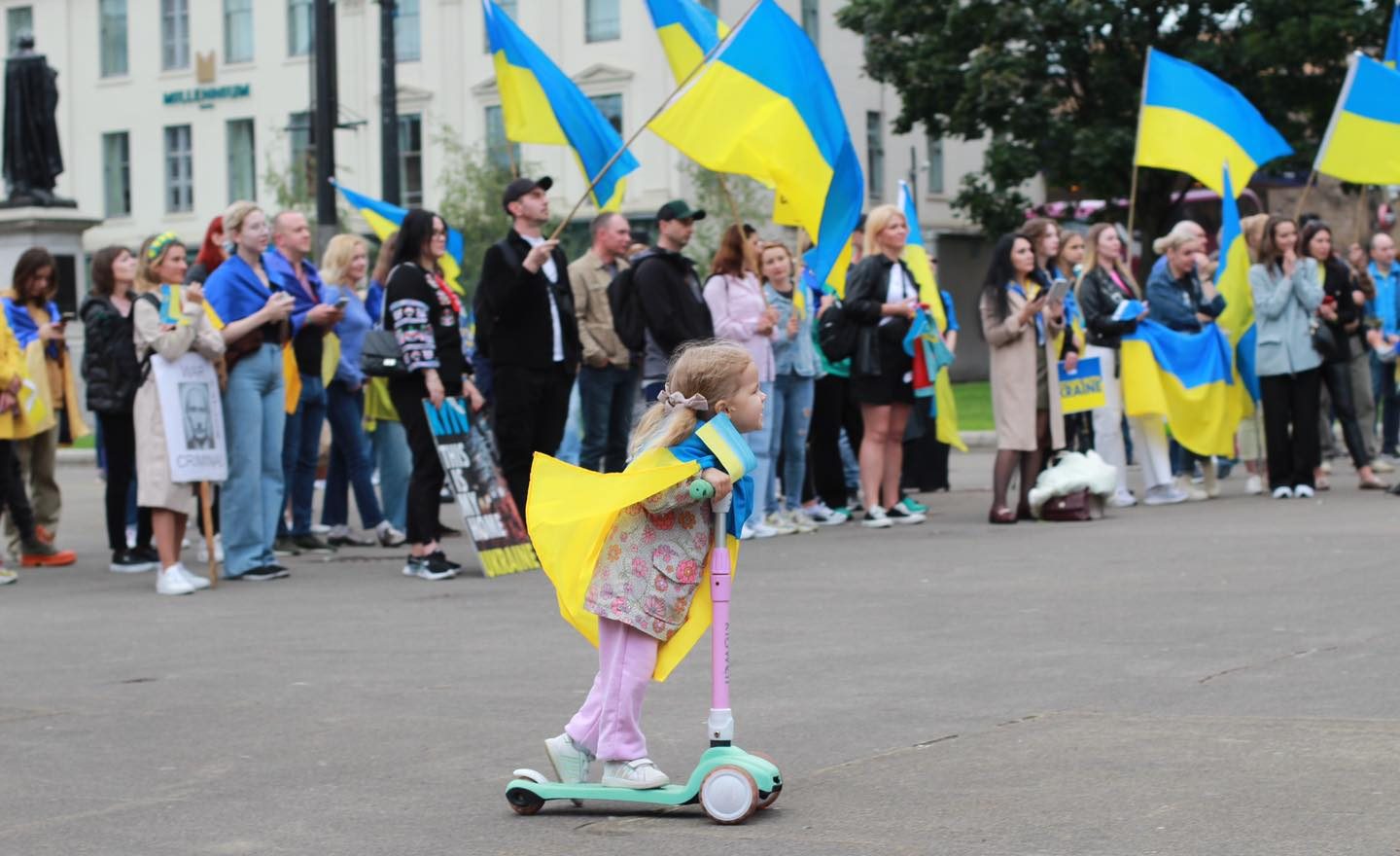 "Thank you for supporting our fight for a free world! Ukrainians will never forget the American people's help in the most difficult time for us," the organizers said.
Canadian Ukrainians held a rally in Montreal. Those who were not indifferent called on Kyiv's partners not to stop and to continue supporting the Armed Forces as long as necessary.
Read about celebrating the 32nd anniversary of Ukraine's independence in the world – part 1. In addition, watch the reports from Ukrainian communities around the world.