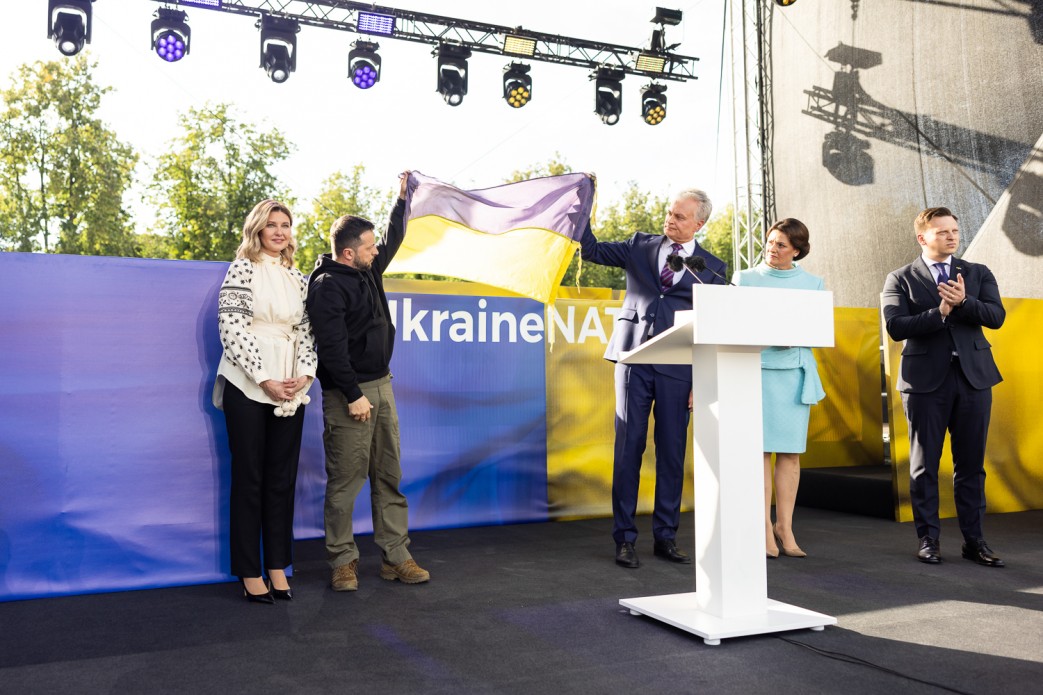 "Ukrainian flags on Lithuanian streets prove that we are already allies", – Volodymyr Zelenskyy in Vilnius during the event within the "Raising the Flag for Ukraine in NATO" campaign.
In the Republic of Lithuania, President of Ukraine Volodymyr Zelenskyy and First Lady Olena Zelenska took part in an event organized as part of the "Raising the Flag for Ukraine in NATO" campaign.
President of Lithuania Gitanas Nausėda and First Lady Diana Nausėdienė met Volodymyr Zelenskyy and Olena Zelenska on Lukiškės Square in Vilnius.
The two heads of state received from Jonas Ohman, a volunteer and co-founder of the Blue-Yellow volunteer movement, a flag of Ukraine handed over by the Ukrainian military from the city of Bakhmut in Donetsk region, where fierce hostilities with the Russian occupiers are ongoing. Marathon runners also carried the flag through the streets of Vilnius.
In his speech, the Lithuanian President noted that during his recent visit to Kyiv, he had shared with Volodymyr Zelenskyy the idea of raising the flag from the battlefield on a square in Vilnius, which would be delivered by runners, and expressed his joy that it had been organized.
The full text: Office of the President of Ukraine