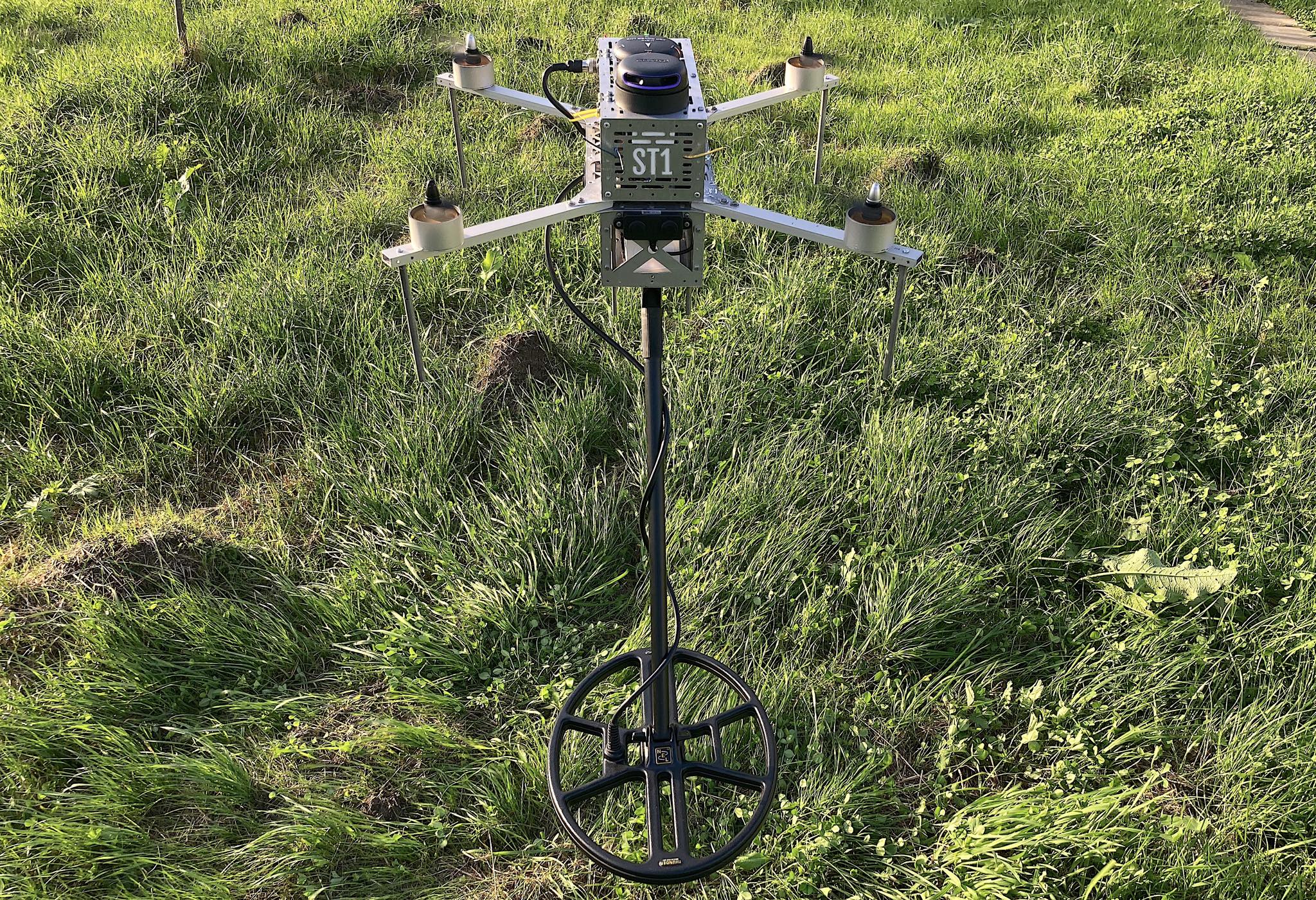 Ukrainian engineers have developed the ST1 demining drone. Currently, autonomous UAVs for searching for mines are being tested in the field, said the Minister of Digital Transformation Mykhailo Fedorov.
"It is equipped with an inductor and sensors that allow it to fly around obstacles at low altitudes. Also on board is a powerful microcomputer that processes data and transmits it to sappers in real time," the minister said.
On average, ST1 works 4 times faster than a human. This will significantly speed up the process of demining Ukrainian territories and make it safer. For example, sappers of the State Emergency Service, the Armed Forces of Ukraine, and the National Police will be able to operate a drone and search for mines from a safe place, Fedorov said.
Field testing of the drone continues. The manufacturing team is processing test results, planning improvements, and preparing for production scaling.
"Technology and innovation are the key to our victory and post-war recovery," the minister said.
The drone was developed by Ailand Systems, which has been producing software in computer vision for more than 10 years, and in 2021 began to deal with drones for agriculture.
The company's head, Dmytro Titov, was conscripted after the beginning of the full-scale war of Russia against Ukraine, he became a sapper. The idea to modify a drone for demining is his.
"The idea was to adapt the coil of an ordinary metal detector to a drone that would do this work without minesweepers, which, unfortunately, are often blown up. The complexity of the plan is to process the signal and classify the mines. Sappers train for a long time to hear the signal of objects. That's why we created software that hears and understands signals from a metal detector," Titov told DW in an interview.
The development was presented to the State Service of Ukraine for Emergency Situations, and later a memorandum on cooperation with Ukroboronservice was signed. In January 2023, the manufacturing company received financing from the Ukrainian Startup Fund. It takes half a year to bring the prototype to the finished product, Titov said.
Earlier, the Ministry of Economy stated that artificial intelligence technologies will help in demining the territory of Ukraine. Machines will analyze mine-contaminated places to prioritize the work of specialists.