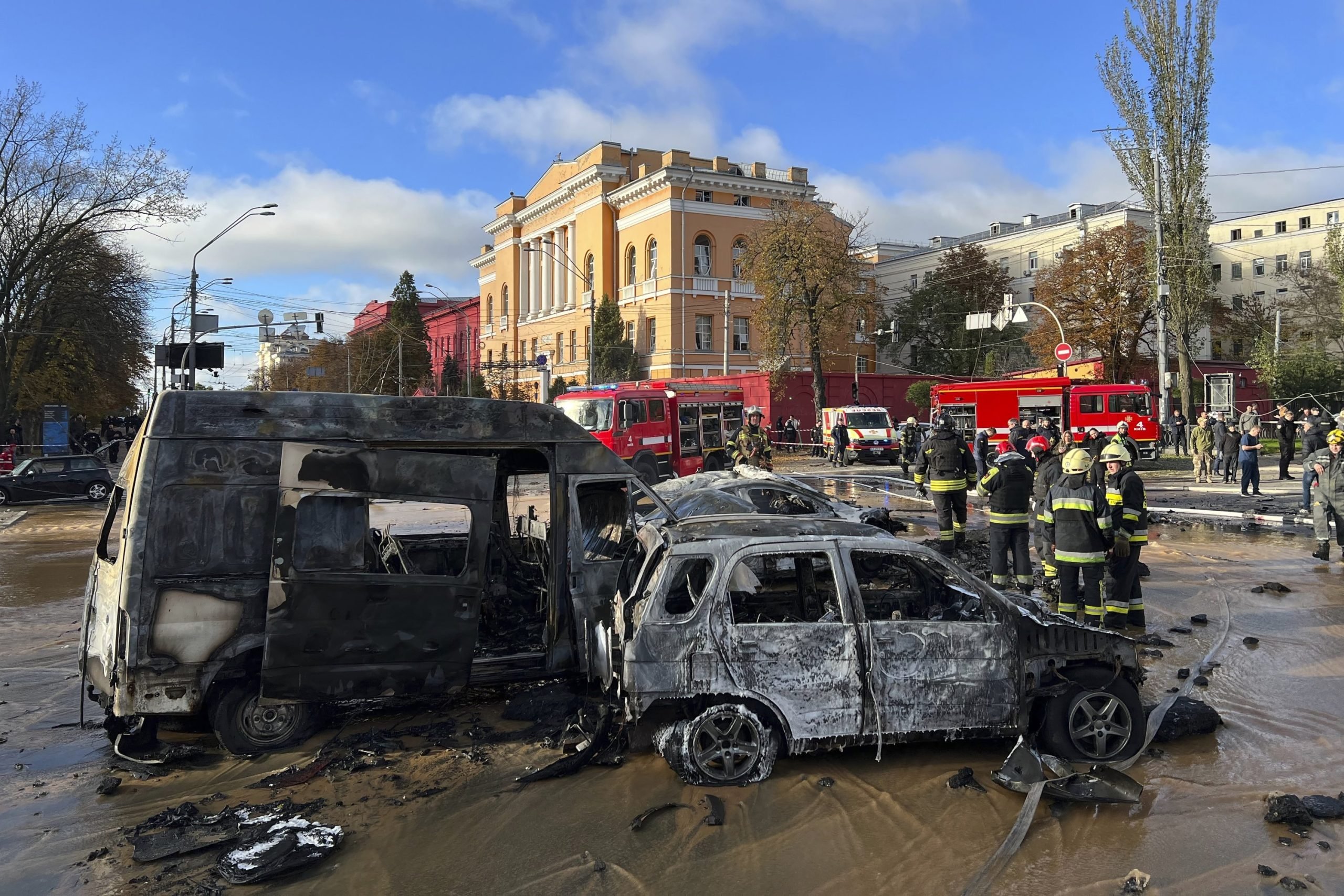 October 10, 2022 – The Ukrainian World Congress (UWC), together with our communities around the world, call upon the international community and global leaders to provide a swift and a powerful response to Russia's recent terrorist attack on Ukraine.
Today, Russia launched a wave of massive long-range missile attacks against cities, civilians and energy infrastructure across Ukraine. A total of 84 rockets were launched from Russia, Belarus, and the Black Sea. Russia's indiscriminate attack on Ukrainian civilians has claimed the lives of at least 10 people and left dozens wounded across Ukraine. Most of Ukraine's largest cities were targeted, including downtown Kyiv, the Kyiv region and Khmelnytskyi region, Lviv and Dnipro, Vinnytsia, Ivano-Frankivsk region, Zaporizhzhia, Sumy region, Kharkiv region, Zhytomyr region, Kirovohrad region, and the south of the country. Many of the cities are now without electricity and water supply.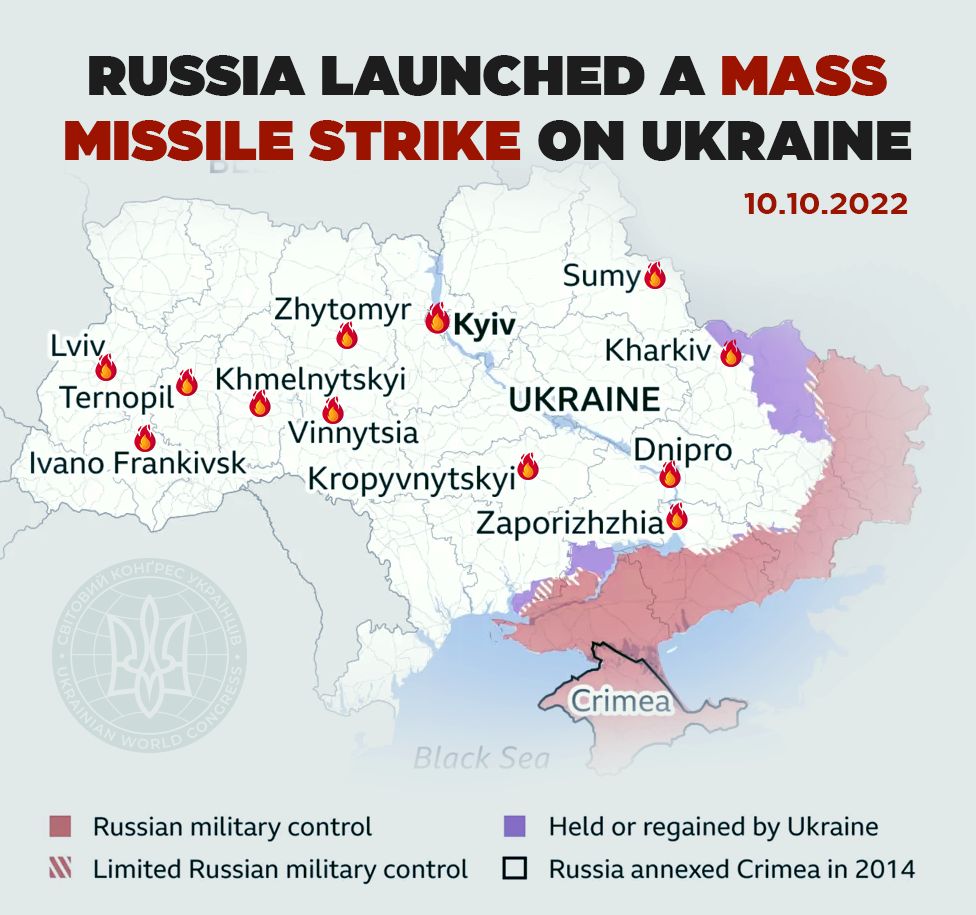 "These odious attacks on peaceful Ukrainian cities and Ukrainian civilians are an attempt by Putin to intimidate Ukraine and her allies. I am confident that the international community will continue to support Ukraine and take decisive action to put-down the Putin regime," stated Paul Grod, UWC President. "The aggressor state is losing in the battlefield, and the Ukrainian army is advancing. Putin has nothing to offer to his military, but death and humiliation in Ukraine. He is desperate and believes that he can intimidate Ukrainians with missiles. He is totally wrong and, once again, demonstrates his poor understanding of Ukraine and her allies."
"We call upon the people of Belarus, Georgia, Moldova and the captive nations within the Russian Federation to stand-up to their Russian occupiers. Today is your day to take back your countries and your children's future from Russia's imperialism."
Today's attacks have only intensified the outrage, determination, resilience, and unity among Ukrainians. Putin's plan is failing. To defeat the aggressor, Ukraine immediately requires a strong and consolidated response from the global community.
"Russia deserves a robust response from the international community. Designate Russia as a terrorist state, impose deep sanctions on it, including stronger restrictions on its fuel and energy, secure the Ukrainian army with more weapons, including aircraft, tanks, long-range missiles, anti-aircraft and anti-rocket systems!" Paul Grod added.
The Ukrainian World Congress also calls upon Ukrainians and all friends of Ukraine around the world to hold public rallies in support of Ukraine and demand more support for Ukraine to stop the deadly Russian aggressor and restore peace in Europe.