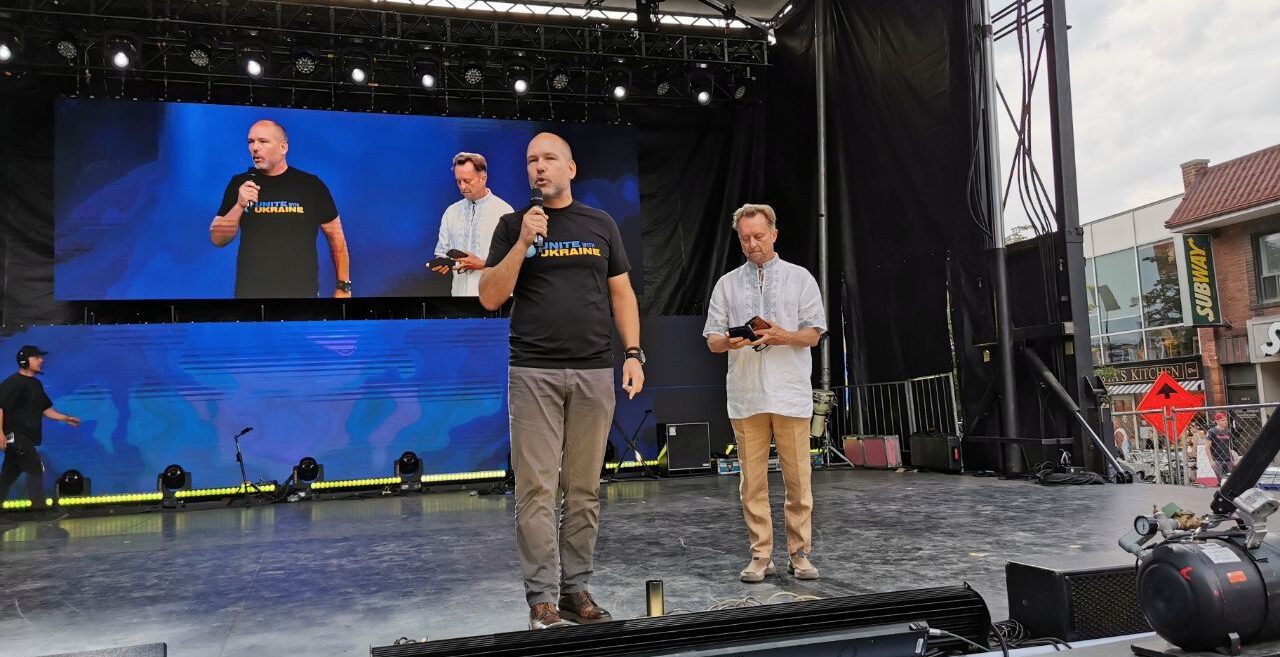 Paul Grod, President of the Ukrainian World Congress, joined The Bloor West Village Toronto Ukrainian Festival, the largest in North America. The event honors Ukrainian culture in Canada and the heritage of the Ukrainian Canadian community.
Grod addressed the festival participants and discussed his recent visit to Ukraine, during which the UWC delivered a new batch of aid to the Armed Forces. The President of the Ukrainian World Congress urged those present to continue supporting Ukrainian defenders and to believe in Ukraine.
"Your donations protect Ukrainian defenders and help us win, and I sincerely thank you. Don't give up. There is a very tough war going on at the front, our defenders need defense equipment, drones… I am asking you very much to continue helping," the UWC President said. In particular, Grod called for donations to the Unite With Ukraine initiative.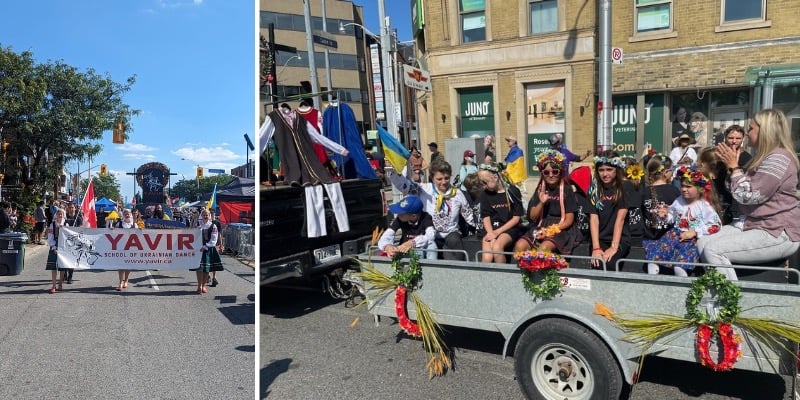 The Bloor West Village was founded in 1995 to showcase the most famous aspects of Ukrainian culture in Canada – in particular, music, food, visual arts, and dance. Every year, up to half a million spectators from across Canada, the USA, and abroad participate in the event.
Famous musical groups, opinion leaders, and politicians join the event. This year, the traditional parade of Ukrainian groups and diaspora organizations took place at the festival. In addition, the Ukrainian singer Oksana Mukha and the GO-A band performed on the stage of The Bloor West Village.
In addition, Paul Grod awarded Yuriy Klyufas, the BWV Toronto Ukrainian Festival organizer, with an honorary award – a hryvnia made from shell casings – for his many years of active work for global Ukrainians.