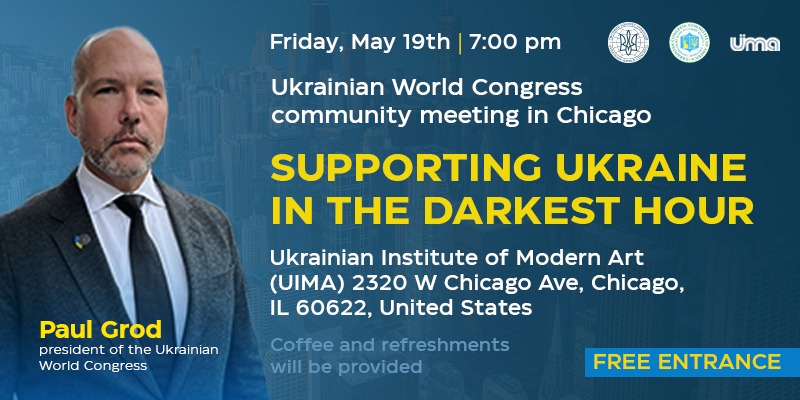 Attention Ukrainians and friends of Ukraine in Chicago! Take advantage of an important event dedicated to supporting Ukraine in these most challenging times with Ukrainian World Congress (UWC) President Paul Grod this Friday, May 19, at 19:00.
The discussion will focus on powerful ways to support Ukraine's resistance to the Russian aggressor and influential strategies for bringing a joint Victory closer. 
"Come and meet President of the Ukrainian World Congress Paul Grod. Paul has been one of the most effective UWC leaders and instrumental in organizing the global community around the world to aid Ukraine and to expose and punish russia for its horrific crimes," reads the invitation on the Ukrainian Congress Committee of America, Illinois Chapter's Facebook page.
The event will be held at the Ukrainian Institute of Modern Art at 2320 W Chicago Ave, Chicago, IL 60622, USA.
Please share this news with all your friends interested in the event. See you on Friday!