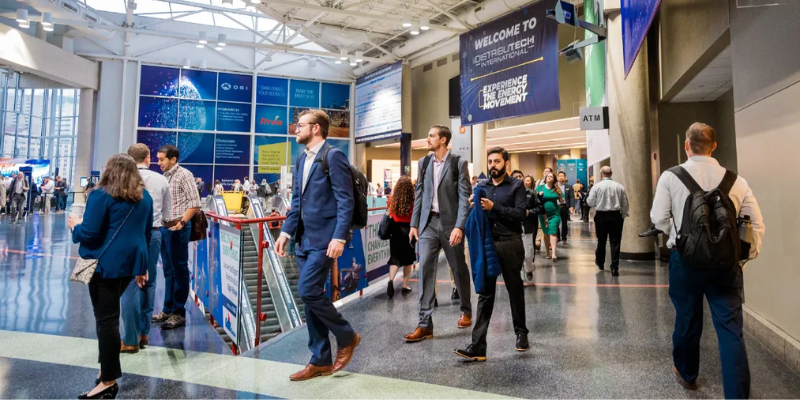 Energize Ukraine, Ukrainian World Congress's global initiative, will be presented for the first time at the leading international event in the energy field – the DISTRIBUTECH International conference and exhibit, to be held in San Diego (California, USA) on February 7-9, 2023.
Paul Grod, UWC President, will present the Energize Ukraine initiative on February 8 during the Special Briefing: Update on the Ukraine Electric Grid.
Thanks to DISTRIBUTECH International, the world's leading energy companies will have a chance to become involved in restoring Ukrainian energy infrastructure damaged by Russian missile strikes and become a partner in this UWC project.
Clarion Events, Inc. supported the UWC's Energize Ukraine initiative and announced its endorsement on January 23. Clarion Events, Inc.'s support for Ukraine's energy infrastructure will develop via its own Clarion Cares initiative in partnership with the energy communities through DISTRIBUTECH International, as well as with POWERGEN International, also taking place in February.
"We are pleased to announce our partnership and support of Energize Ukraine through Clarion Cares. Together with the energy communities […] we strive to help collect and contribute with monetary donations and electrical equipment through the global coalition by the Ukrainian World Congress," said Desiree Hanson, Executive Vice President of Clarion Events, Inc.
"The support of Clarion Cares and the energy community is urgent, and we thank Clarion Events for their generosity and compassion," added Paul Grod. "Average Ukrainian citizens are without electricity, heat, and water. Temperatures are well below freezing. Seniors are trapped in their apartments as elevators are not operational. People will die if we do not help Ukraine immediately rebuild its electricity infrastructure."
Energize Ukraine is a global initiative to immediately help the Ukrainian people rebuild their energy infrastructure which has been destroyed by Russia's ruthless and massive missile attacks that have damaged over 40% of Ukraine's infrastructure.
On Jan. 25, UWC and the National Power Company "Ukrenergo" became partners in this initiative to identify, procure, and deliver equipment to repair Ukraine's power grid. A Memorandum of Understanding was signed by UWC President Paul Grod and NPC Ukrenergo's Chairman of the Board Volodymyr Kudrytsky.