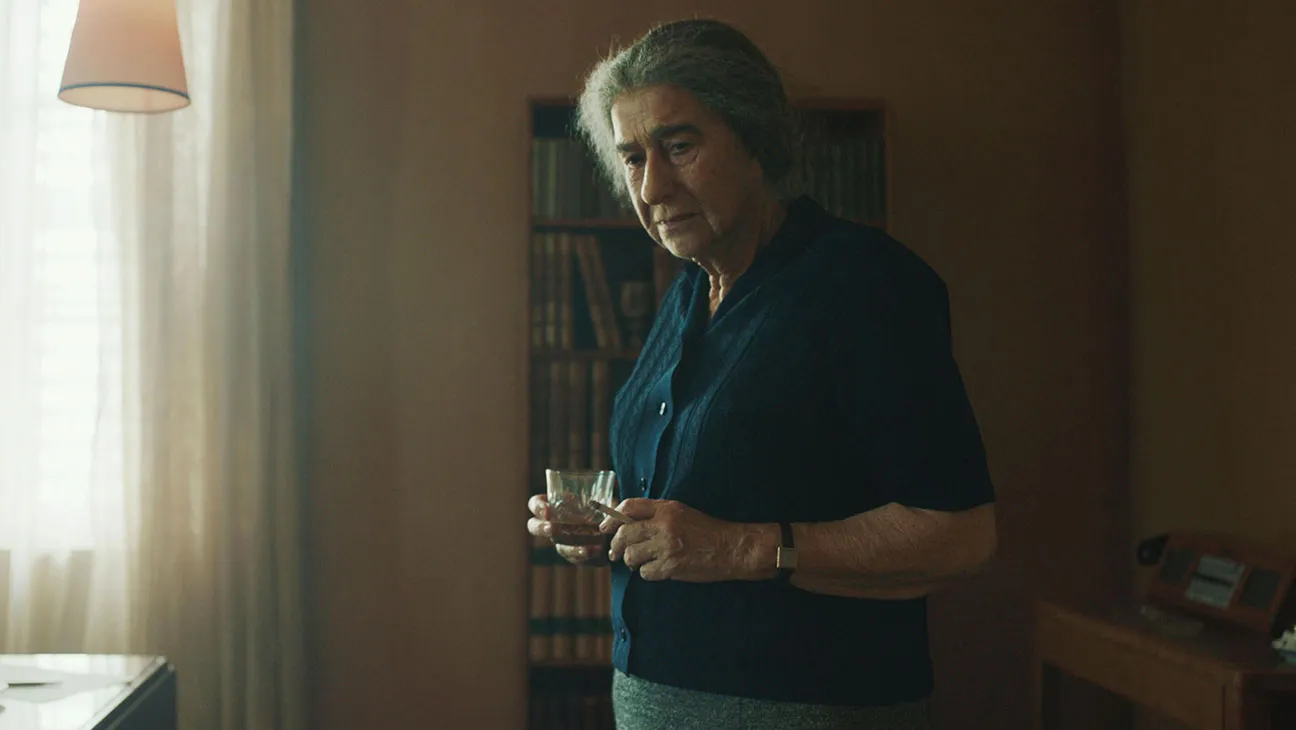 The biographical drama Golda by the Israeli film director Guy Nattiv was released worldwide. This is a film about the life of the only woman in the history of Israel who became prime minister – Golda Meir. The film's events unfold during the acute phase of the Arab-Israeli war.
Golda Meir was born in 1898 in Kyiv in a poor Jewish family with many children. "Her life story proves that the path to success and recognition is never easy, but first of all, it requires faith in one's work," Ukrainian Vogue writes.
The movie depicts 19 days of the minister's life. Golda considered it her duty to end this war, feeling her responsibility for the attack from the Arab countries. At the same time, the story is about a woman's attitude to Russia, the fear that "formed her."
The plot of the movie was written 5 years before the full-scale invasion of Russia into Ukraine. However, the main character's thoughts are now relevant for Ukrainians, Deutsche Welle writes.
During one of the film's episodes, the then US Secretary of State, Henry Kissinger, played by a friend of Ukraine, Liev Schreiber, talked about the powerful influence of the Soviet Union in the Arab-Israeli war, to which Meir answered him: "Let me tell you about the Russians, Henry. When I was a child in Ukraine, at Christmas time, my father would board up the windows of our house to protect us from [Russian] Cossacks, who would get drunk and attack Jews. They would beat Jews to death in the street for fun. My father would hide us in the cellar. And we'd stay silent, hoping the killers would pass us by."
With her memory, Golda seeks to prove that no matter what happens, she is no longer afraid of the Russians: "I'm not that little girl hiding in the cellar," the woman claims.
The screenwriter decided to include the story in the film because he was struck by the fact "that her early childhood memories of growing up in Ukraine – or Russia, as it was – were important, because I think the fear of the pogroms [of Russians] had helped shape her."
Russians on foreign information platforms began to give the film negative reviews. Citizens of the aggressor state are outraged by the alleged unreliability of the movie. They are angry at the way the former Soviet Union is portrayed, as well as the fact that Golda Meir refers to Ukraine as a separate country and not part of the USSR. Residents of the Russian Federation prove that Ukraine was allegedly never a sovereign state, but only a territory of "Great Russia."