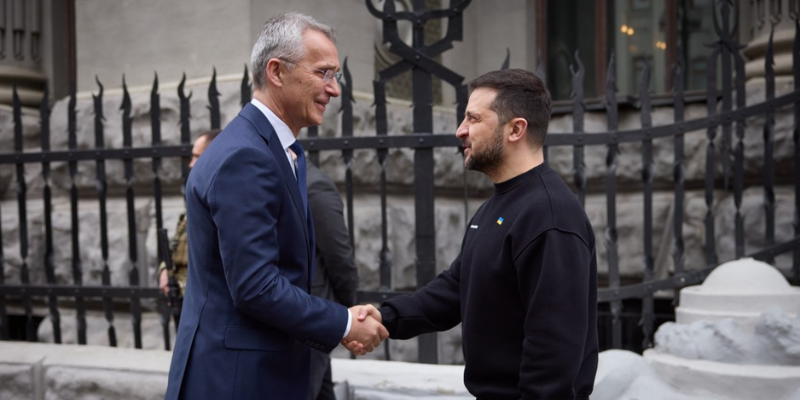 On Thursday, NATO Secretary General Jens Stoltenberg paid an unannounced visit to Kyiv, where he had a tête-à-tête and then an enlarged meeting with Ukrainian President Volodymyr Zelensky followed by a joint news conference. It was Stoltenberg's first visit to Ukraine after Russia's full-scale invasion in February 2022.
During the meeting, the parties focused on four main issues: the April 21 Ukraine Defense Contact Group meeting, so-called "Ramstein;" encouraging partners to supply certain types of weapons; preparation for the NATO summit in Vilnius, to which Ukraine has been invited; and security guarantees for Ukraine on its way to the Alliance.
Before the meeting, Stoltenberg laid a wreath at the Wall of Remembrance of the Fallen for Ukraine in Kyiv and also went to Kyiv's suburb Bucha, known worldwide for Russian atrocities during their occupation of the town.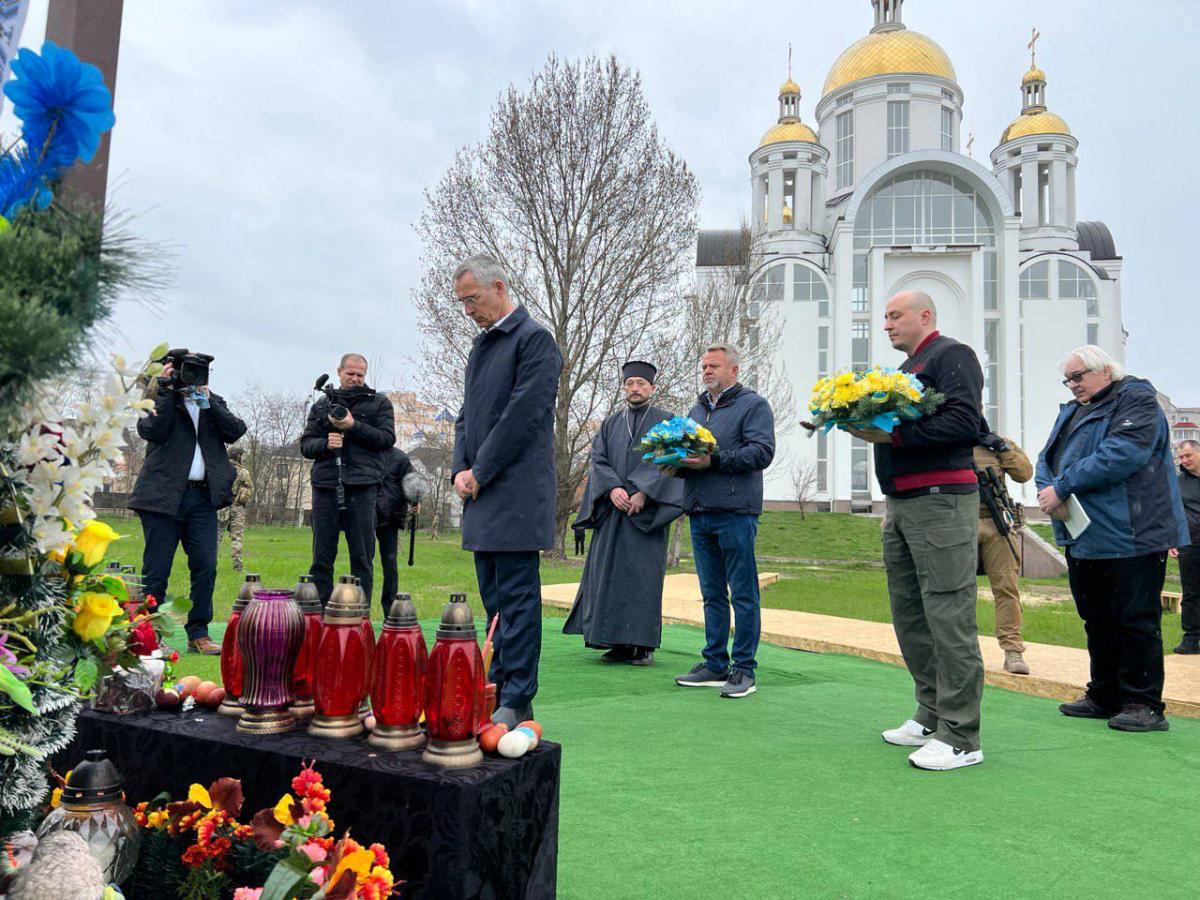 "This morning, I visited Bucha, and I was deeply moved by what I saw there," he told reporters during the news conference. "Russian atrocities continue against the Ukrainian people today. And those responsible must be held to account."
According to the President of Ukraine, "this visit of Mr. Secretary General – his first during the full-scale war – we interpret as a sign that the Alliance is ready to start a new chapter in relations with Ukraine – a chapter of ambitious decisions."
In the context of preparations for the NATO summit in Vilnius, Zelensky noted that the meeting could become historic. He said it would be important for Ukraine to receive an invitation to the Alliance, and "there no objective barrier that would prevent the adoption of political decisions" on such an invitation. "It is no longer possible to imagine the security of the Euro-Atlantic space without Ukraine," he added.
Regarding security guarantees for Ukraine, while the country is on its way to the Alliance, Zelensky emphasized that these "guarantees in no way replace or postpone Ukraine's NATO membership."
Stoltenberg stressed that "Ukraine's rightful place is in the Euro-Atlantic family. Ukraine's rightful place is in NATO. And over time, our support will help you make this possible."
He said that he and the President had discussed a multi-year support initiative. "This will help you to transition from Soviet-era equipment and doctrines to NATO standards. And ensure full interoperability with the Alliance.
"Ukraine's future is in NATO," the Secretary General reiterated, answering a question. "All Allies agree on that. At the same time, the main focus of the Alliance, of NATO Allies now, is to ensure that Ukraine prevails. It is to ensure that Ukraine continues to be a sovereign, independent democratic nation in Europe. Because that is the only way to also have a meaningful discussion about Ukraine's future membership."