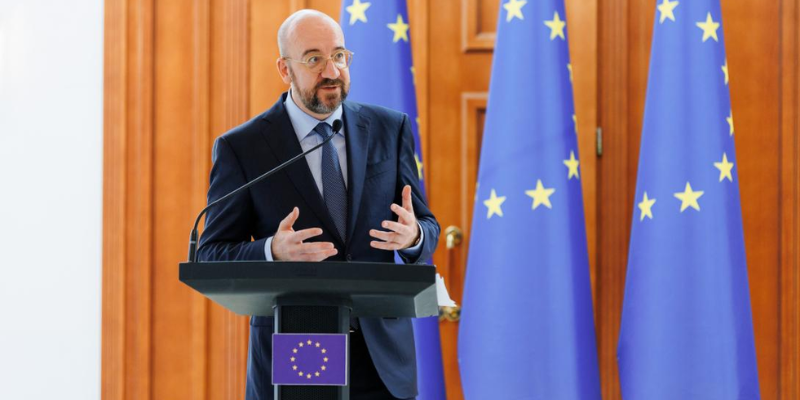 According to European Council President Charles Michel, negotiations on Ukraine's and Moldova's accession to the European Union may be launched by the end of this year.
Speaking in Chișinău at a joint press briefing with Moldovan President Maia Sandu, he said the European Commission is supposed to publish a report on the progress achieved by Moldova and Ukraine on the road toward EU membership. Based on this report, "I intend to put the topic [EU accession negotiation with Ukraine and Moldova] on the agenda of the Council by the end of the year," said Michel.
He also thanked Moldova for its solidarity with Ukraine, hosting many refugees and "keeping Ukraine linked to the rest of Europe and the rest of the world." "Russia continues to attack the free people of Ukraine, and here in Moldova, you are heavily impacted by Russia's war against Ukraine," the Council president said.
Back in Moldova, a candidate country for EU membership. The EU stands in full solidarity with the people of Moldova in these challenging times. Not just with words. But with our actions & concrete support.

Follow the press conference with @sandumaiamd ↓
https://t.co/twzzgnSaNx

— Charles Michel (@CharlesMichel) March 28, 2023
Earlier this month, European Parliament President Roberta Metsola also said she hoped the EU would start accession negotiations with Ukraine as soon as this year.
In February, the Ukrainian World Congress called on the EU leaders to implement the necessary legal mechanisms to accelerate Ukraine's accession to the bloc.
Ukraine and Moldova were granted EU candidate status on June 23, 2022.