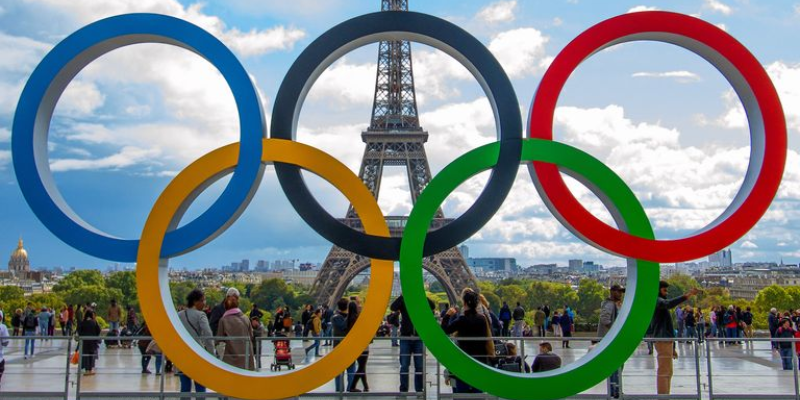 As the president of the International Olympic Committee, Thomas Bach, keeps pushing for bringing Russian and Belarus athletes back to the Olympic Games, the Ukrainian World Congress consistently calls people around the world to foil the IOC's plan to allow athletes from the aggressor country and its satellite to participate in the Paris 2024 Games.
Speaking at a political forum on Wednesday, Bach said the Games should stay away from politics otherwise, they would lose their uniting powers, Reuters reported.
"If politics decides who can take part in a competition, then sport and athletes become tools of politics. It is then impossible for sport to transfer its uniting powers," Bach said.
Just one comment: Russian athletes' participation in the Games would send a strong political message to terrorist regimes around the world, and it is not "Citius, altius, fortius." It is "Kill, rape, rob – you won't be an outcast."
The UWC and its member organizations closely monitor and respond to Russia's Olympic comeback developments, coming out with statements and sending letters to relevant institutions (see below).
For over a month, the UWC has been conducting an international advocacy campaign against the IOC Executive Committee's intentions to allow athletes from Russia and Belarus to participate in the 2024 Olympic Games in Paris.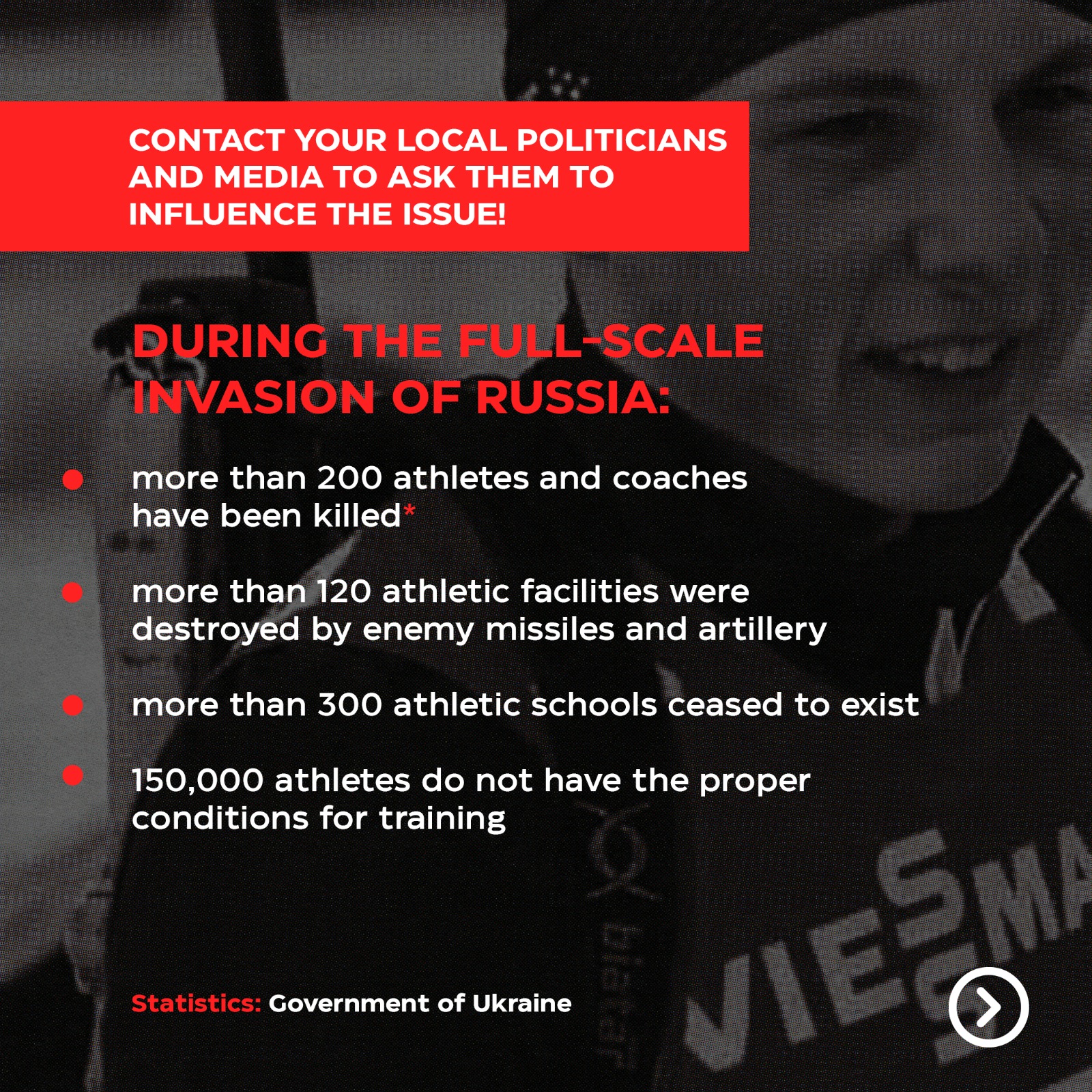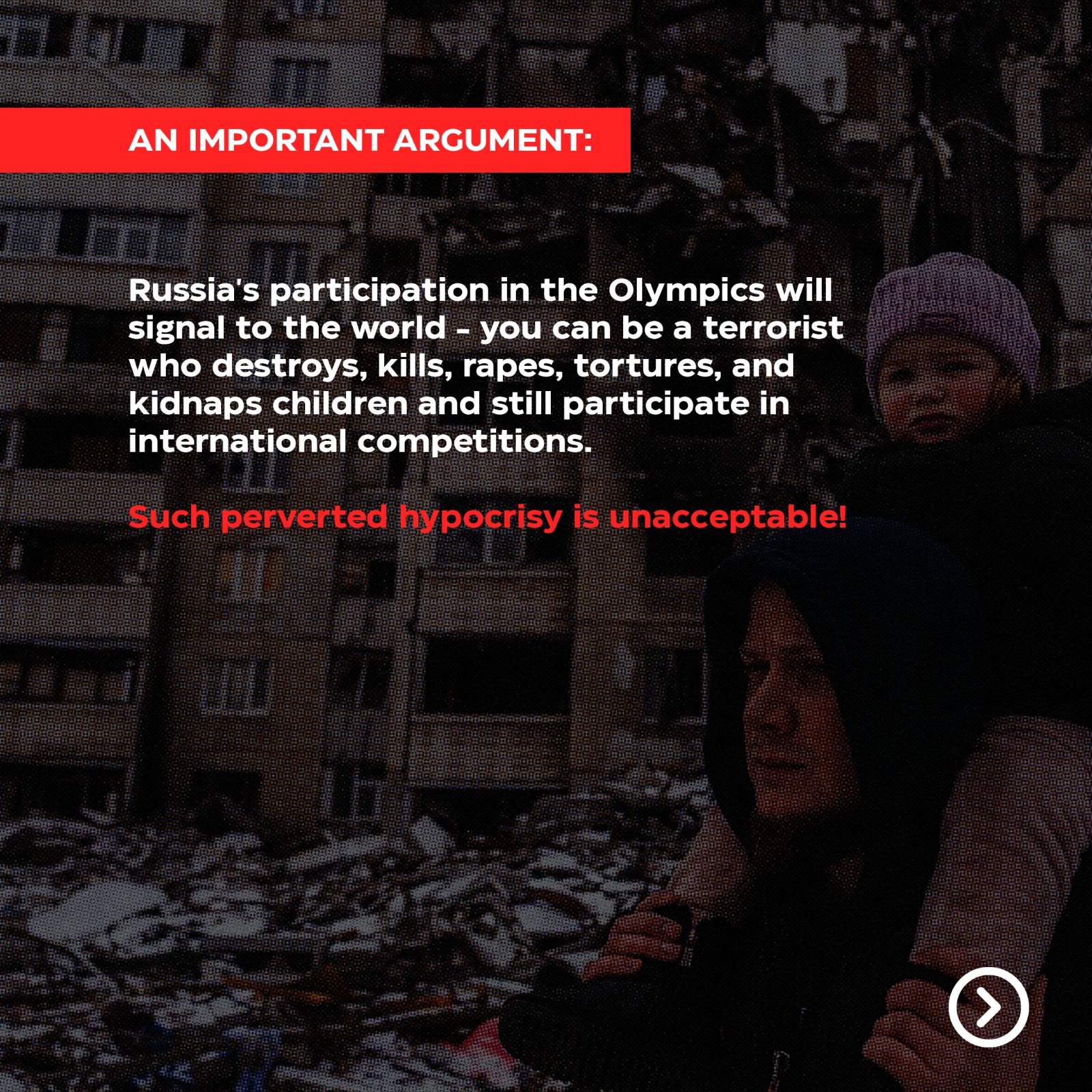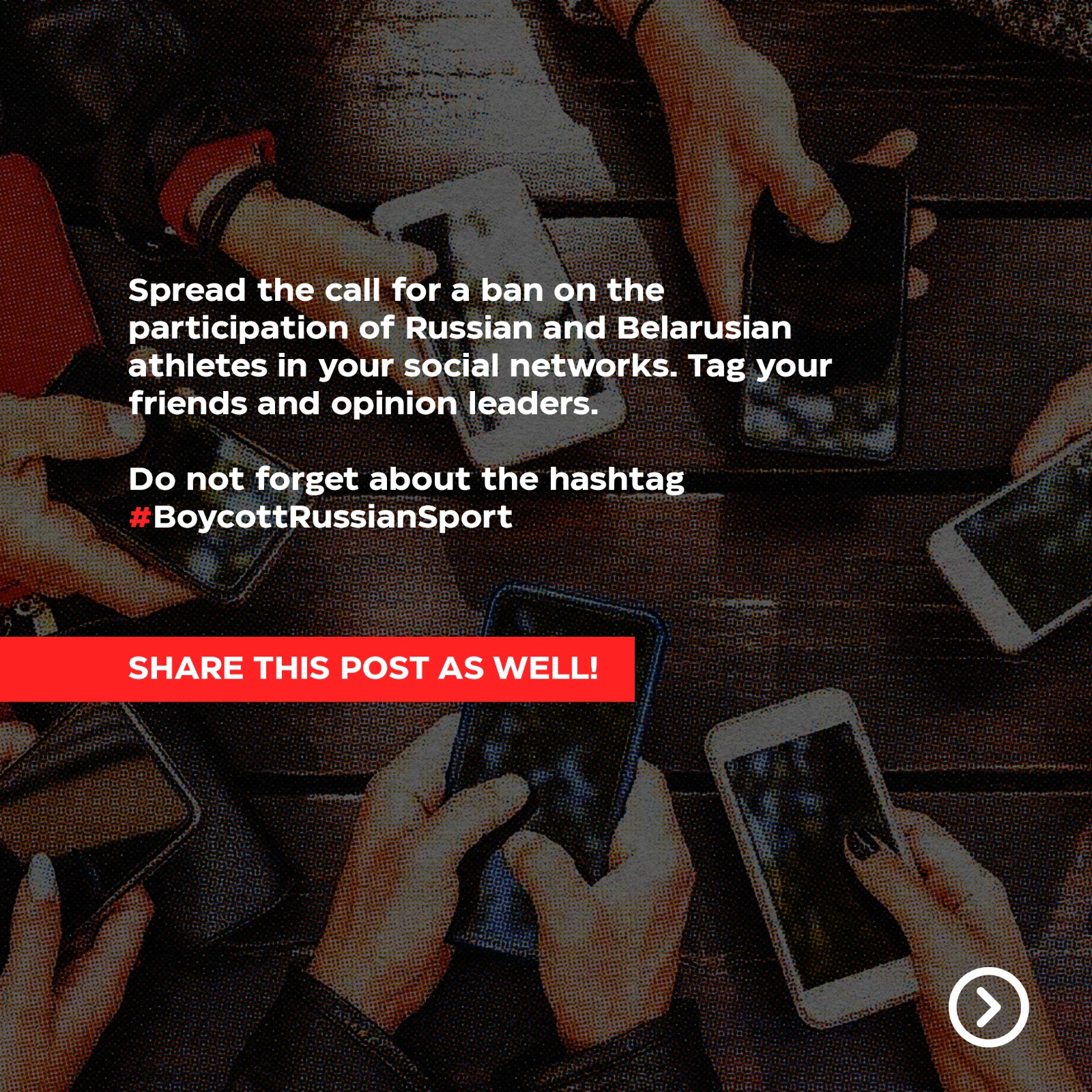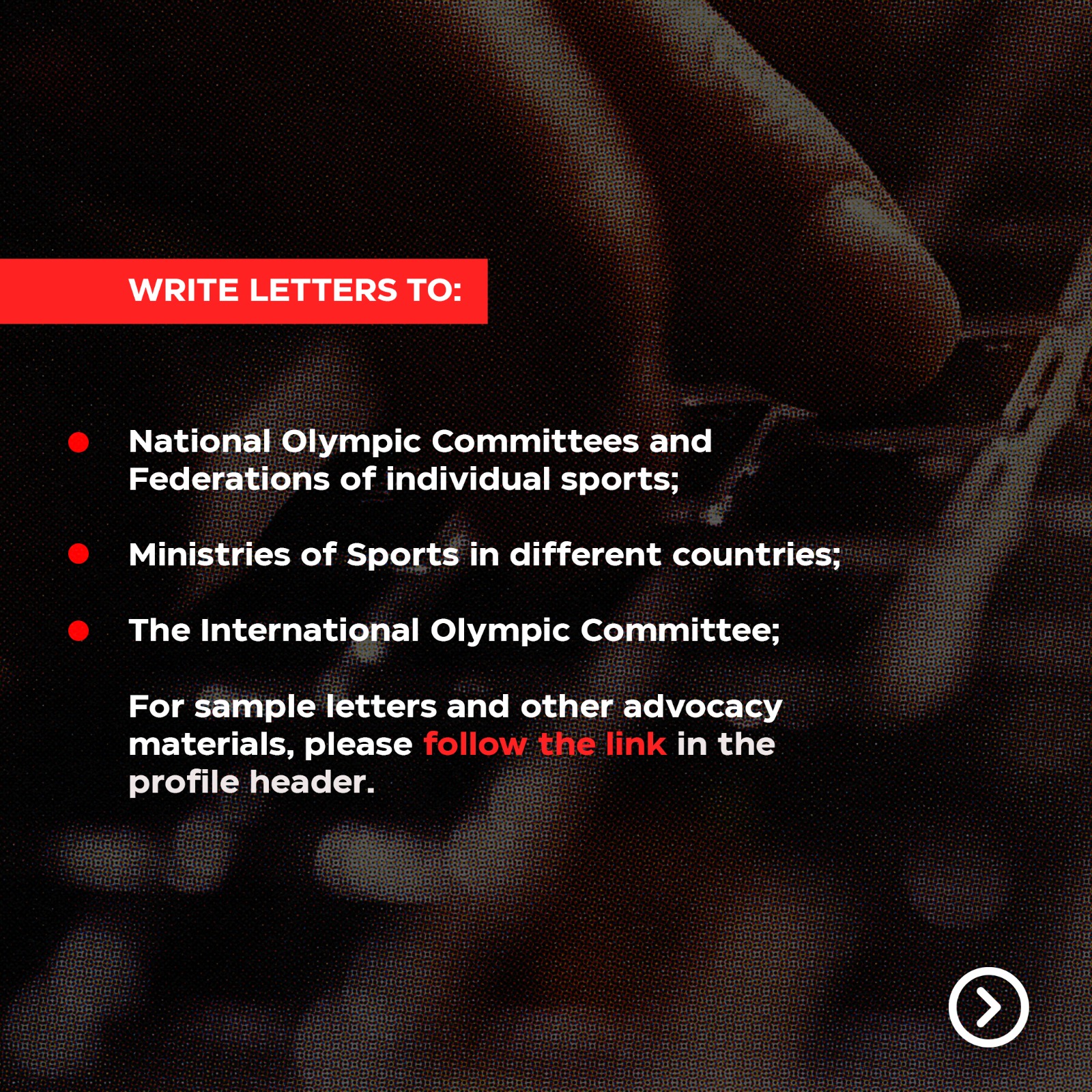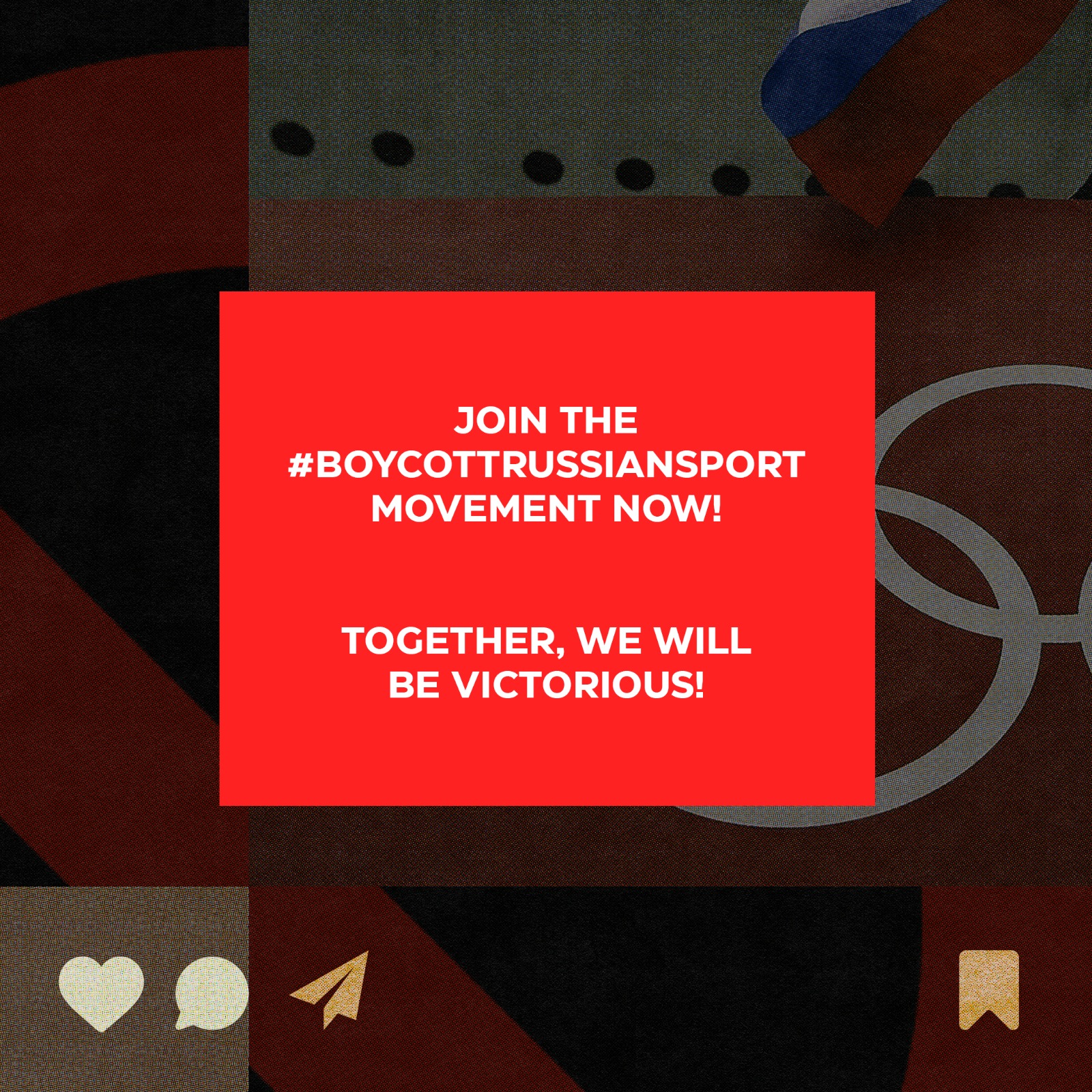 (Source: https://www.instagram.com/p/CqIW7zoIXWl/?igshid=YmMyMTA2M2Y%3D%D1%85)
Today, we call to support the march-protest that will be held in Lausanne, Switzerland – the IOC seat. The rally, called "NO to 'neutral' athletes from Russia and Belarus at Olympics 2024 in Paris," will set off this Saturday at 2.00 p.m. from the Olympic Museum and proceed to the IOC headquarters.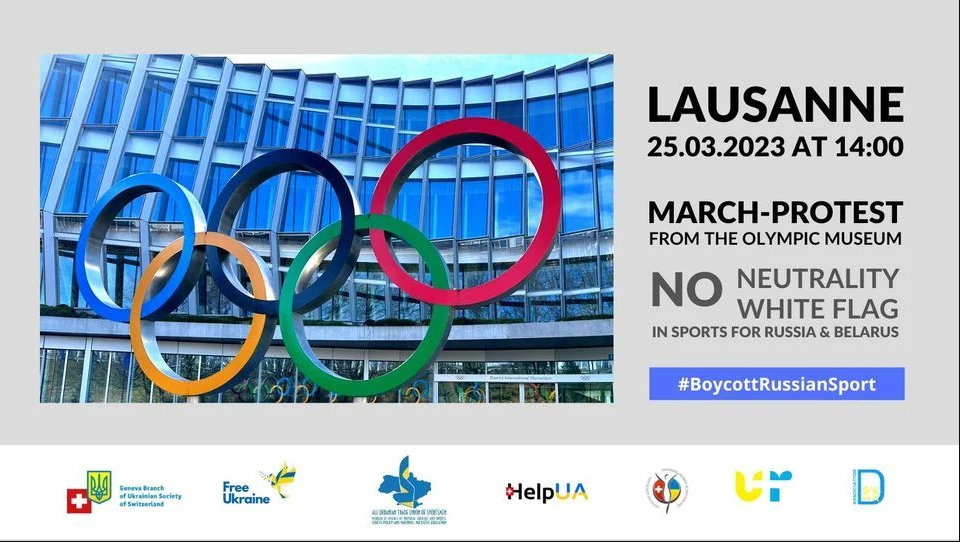 Read also: